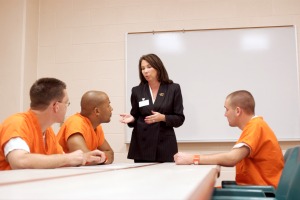 Last week, I attended a social innovation summit, where I heard from influencers, and entrepreneurs who are leading efforts to leverage technology in new ways to tackle complex problems. During this event, Elliot Kotek, co-founder of Not Impossible told the story of Daniel, a boy who lost both of his arms as a result of the war in Sudan. Kotek learned about Daniel's tragic story and committed himself to do something about it.
And he did. With a 3D printer, he produced prosthetic arms for Daniel. However, that's where the story begins. Kotek's innovation wasn't in using existing technology to develop Daniel's prosthetic arms. The innovation is that Kotek's idea became globally scalable because he made his designs accessible to everyone, thus allowing anyone to improve upon his design and produce prosthetic devices for approximately $100.
Kotek noted that Daniel was the catalyst for the innovation, and he challenged the audience to consider the following question. "Who's your Daniel?"
Goodwill's Daniel is anyone with an employment challenge, including people who have a criminal record – people like Jakelia Dooley-Jones. The Second Chance at Work Program helped her to overcome a drug conviction to succeed in her job and keep her family together. There are people like Jakelia in every community and Goodwill® is there to help them.
But so can you.
Recently, a bi-partisan bill (S. 1513) was introduced in the Senate that would reauthorize and improve programs that aim to improve reintegration for people with a criminal history. Goodwill is urging Senators to co-sponsor the bill.
Of course, you can urge your Senators to co-sponsor the bill through Goodwill's legislative action center.
Why not make this story accessible to others like Kotex did with his designs? By emailing or sharing this post on your social media platforms, you can engage others in your "virtual community" and bring support for this important legislation to scale.
Public supporters take action here.
Goodwill CEOs take action here.
Goodwill staff take action here.