Throughout the pandemic, social justice issues have continued to come to the forefront as a result of police brutality against people of color. That's why Goodwill of Southeastern Wisconsin and Metropolitan Chicago has amplified its efforts around diversity, equity and inclusion.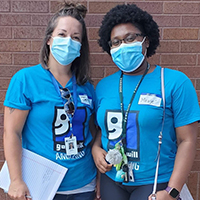 In August, after an emotional week of protests in response to the shooting of Jacob Blake left some businesses destructed or closed in Kenosha, WI, local groups and businesses worked together to feed the community and bring positivity to the area. Goodwill employees Jenna Laurenzi and Miraje Woods participated in the community efforts, talking with many members of the Uptown community. See photos and read more about the event.
When the Goodwill later held a Community Day, President and CEO Jackie Hallberg held a panel discussion with employees across southeastern Wisconsin and metropolitan Chicago to discuss the significance of those events. View the discussion below.
Also featured during Community Day, the Goodwill partnered with the YMCA of Metropolitan Milwaukee and Welcoming America on a multi-day Welcoming Week celebration of diversity and inclusion. The event brought together the multi-cultural population of more than 100 employees at the James O. Wright (JOW) Center for Work & Training on Milwaukee's northwest side.
Welcoming Week activities focused on bringing employees together across lines of difference, educating on the importance of building inclusive communities welcoming of everyone to achieve collective prosperity, and creating an inclusive workplace where dignity, respect and equity are true norms.
The 2020 Welcoming Week theme "Creating Home Together" provided an opportunity to bring employees together to celebrate aspects of their cultural identity and traditions. To help participants share their story, a variety of bridge-building activities were incorporated throughout the week. Employees participated in an interactive mapping activity, where they used push pin flags to self-identify where they were born, have lived, or where their parents and/or family members are from to provide a dynamic visual of the diversity at Goodwill. In fact, JOW employees or their parents are connected to dozens of countries across five continents!
Employees were also invited to a catered lunch twice during the week where they were able to sample an assortment of international cuisines from employees' various cultures.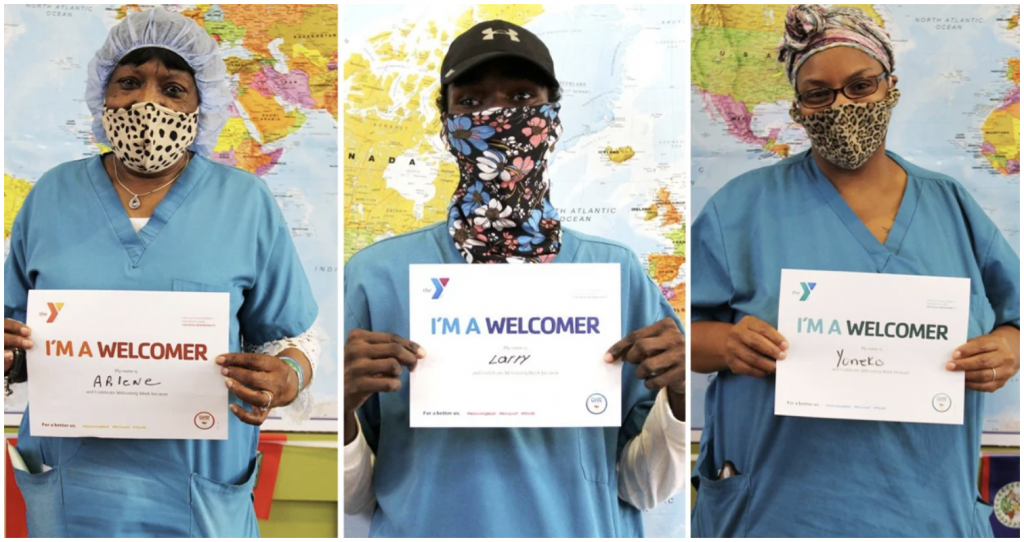 Larry, a Goodwill Laundry employee, shared his appreciation of the event geared at making everyone feel at home stating, "What I love about working at Goodwill is that we all get along with each other and we treat each other with respect. We care about our community; we help each other out."
Other employees shared that they enjoy seeing the cultural diversity at Goodwill. "I've never been in a place where I've met so many different nationalities," said Goodwill Laundry employee Cynthia.
Read more about Welcoming Week in Goodwill of Southeastern Wisconsin and Metropolitan Chicago's blog.