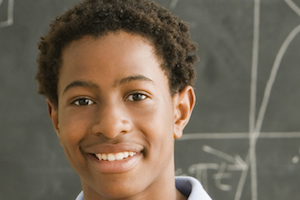 Goodwill Industries of North Florida (Jacksonville) has teamed up with Florida State College at Jacksonville (FSCJ) and statewide nonprofit Take Stock in Children to increase post-secondary education options for local students with low incomes.
As part of the initiative, the Jacksonville Goodwill has matched select state funds and provided office space and administrative, information technology and marketing support to Take Stock.
Take Stock provides scholarships and mentors to deserving youth from families with low incomes. Until recently, participants began the program in middle school and left after graduation. The program has been remodeled so that mentoring continues into the second year of college.
Take Stock will partner with FSCJ student recruitment to "monitor current students and help them successfully transition to college," according to The Florida Times-Union.
"The common denominator for all our organizations is that within the scope of our separate missions, we all advocate for post-secondary opportunities for individuals who want to advance into higher paying employment and more stable economic positions," said Robert Thayer, CEO of Goodwill Industries of North Florida. "Each agency values the expertise of the others and understands how the combination of all three provides a safety net of services that completes the cycle of transformative education and employment for those in the community with the greatest needs."