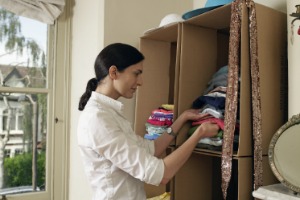 Providence, RI Mayor Angel Taveras recently announced a partnership with Goodwill Industries of Rhode Island (Providence) to divert textiles and clothing from the city's trash and recycling streams.
Taveras said that donation bins have been placed at 10 locations throughout the city. Under the agreement, the Goodwill will compensate the city for each ton of textiles collected by residents to support recreational activities in Providence parks.
The partnership with the Providence Goodwill is a step toward achieving so-called "zero waste," a top goal of the city's first-ever sustainability action plan, Sustainable Providence. The plan is designed to help Providence achieve its goals for food systems, transportation, water, energy, land use and zero waste.
"In the very short time the collection bins have been in place, we have collected nearly 6,000 pounds of textiles and clothing," said Kevin Fisette, director of donated goods and volunteer coordinator, Goodwill Industries of Rhode Island.