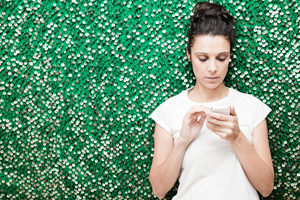 This past weekend students from Ohio State University burned the midnight oil in an effort to encourage Goodwill Columbus (OH) employees to adapt healthy behavior through a mobile app. The development of the app occurred during a 24-hour "Code for Good" challenge sponsored by JPMorgan Chase and Co.
"Code for Good" tasks students majoring in computer science, engineering and other related programs to create computer software solutions to the issues of social-service organizations. A total of about 70 students from 11 different colleges participated in the most recent event.
About half of the teams worked on the Goodwill app while the remaining students worked on teams benefiting HandsOn Central Ohio, which assists people in accessing volunteer opportunities. In this case, the group working with Goodwill was chosen as the overall winner of the challenge.
The Columbus Goodwill wanted to come up with fun challenges that inspired employees to do such things as drinking plenty of water or giving someone a compliment.
"We hope this app will encourage healthy habits that will improve the lives of our hard-working staff," said Janet Erhardt, director of Goodwill Columbus' health and wellness program.
Since 24 hours isn't a long time to create these apps, the teams are not expected to complete their projects. Chase technology staff uses the ideas generated through "Code for Good" and eventually produces a final product for participating organizations.
Prior to this month's event, "Code for Good" has been held in several cities around the world including London, Mumbai and New York.