By Patrice J. Williams
While thrift shopping is a fun pastime for many budget shoppers, it can still feel intimidating if you're new to the process. There's the crowded racks, the unpredictability of inventory and even figuring out how to incorporate the "old" threads into your style in a new way.
Though I consider myself a pro (I even wrote a book on thrift shopping!) there was once a time when I was new to the world of thrift. So I can completely understand how overwhelming it can feel when you first walk into any thrift store.
Below are 5 mistakes I made (a lot!) as a new thrift shopper and more importantly, the easy ways to rectify them. If you've ever found yourself frustrated when you enter or leave the thrift shop, the tips below are sure to help you thrift smarter, stick to your budget and score those major gems.
1. Overspending because items are "cheap"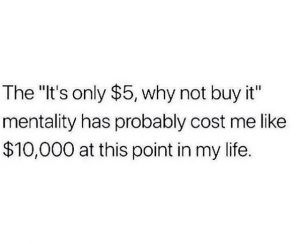 Credit: @PatriceJWill
Yes, it's absolutely possible to overspend while thrift shopping. Though the items are affordable, your final tally can really rack up if you're spending $5 here and 10 bucks there. Also, it can be hard to resist buying something cool and quirky that you know you most likely won't see in a department store. A quick solution to overspending? Go into your local Goodwill® with an idea of what you're on the hunt for. Of course you can't predict the inventory at any shop but you can have a running list of what your closet wants or desperately needs. This will help you curb overspending. And another quick solution is to ask yourself, "would I buy this if it was full price?" If the answer is no, then your probably don't need it.
2. Not enlisting the help of friends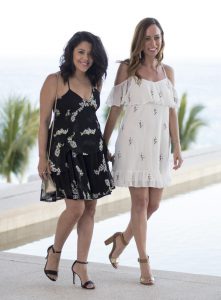 Credit: Sydne Style
I have to admit I enjoy thrifting alone because I can take my time. However, for new thrifters who might find the process time consuming, one common mistake I see is they try to go it alone. To combat this, shop with a friend. This person can make the process much more fun and they're an additional set of hands and eyes, which takes the pressure off of you.
3. Solely visiting the same store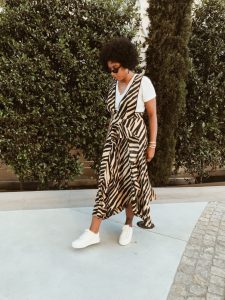 Credit: Vic Styles
When people tell me they always strike out at the thrift shop, I always ask, "how many stores did you visit?" Overwhelmingly the answer is just one. And that right there is why they tend to leave empty handed. Sometimes you can only visit one store and find serious gems, but don't be afraid to venture to a nearby shop or even switch up the locations you go to. That's how you can really find those thrift store gems that will make everyone envious.
4. Not having a "vision"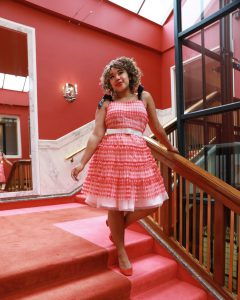 Credit: Color Me Courtney
It's not uncommon to see a colorful print and before you even take it off the rack, you leave it behind because you think it's too over the top. Or a similar scenario, you see a vintage garment that's larger than your normal size so you don't even bother investigating the piece further. These are huge mistakes and involve not seeing the potential for a piece. That colorful skirt might actually work perfectly with your neutral top and blazer. Or the vintage size 20 blouse that you dismissed as being too big can actually work for you. Because remember, sizing over the decades has drastically changed. So before you're quick to write something off, give it a second look because you might be able to make it work.
5. Forgetting the other awesome departments of a store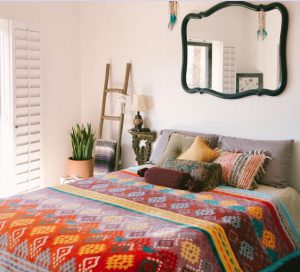 Credit: Style Lullaby
Finally, one mistake I often see new thrift shoppers making (and I did this a ton!) is only shopping for clothes at Goodwill. Sure, the clothes are great but many Goodwill locations have a pretty good home section that's worth checking out. And while many of the clothing aisles might be crowded and the racks are full, you can sometimes find a calmer scene in the home aisles. The same goes for the book section. So don't overlook those. You might just find your next vintage serving tray, coffee table book or candle holders.