By Felicia Czochanski Bisaro
Backyard barbeque season is finally here! Kicking off with the Fourth of July, there's no better way to celebrate summer than hanging out with friends and family with some deliciously grilled food. Whether you're gearing up for a relaxing day outdoors or are looking to dress to impress for a fireworks show, Goodwill has you covered when it comes to amazing statement pieces for your outfit.
In fact, shopping second-hand at Goodwill for your Independence Day outfit is an amazing way to support financial independence for people in your local community. Did you know that every purchase you make at Goodwill supports funding for job training and even employment opportunities for people in your community? Every day, Goodwill helps more than 300 people find a good job and one out of every 624 U.S. hires was placed by a local Goodwill organization. That's pretty amazing impact in driving financial independence for our neighbors and their families!
As you get ready for a day of fun outdoors, don't forget to stop by your favorite Goodwill store for the perfect outfit. Keep reading below for more outfit inspiration from real Goodwill shoppers!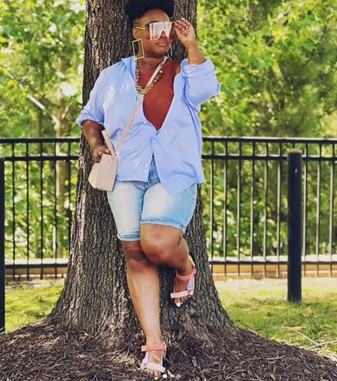 Photo: @a.p.styles_
Oversized Shirt
The 'big' shirt is trending this summer, and for a good reason! It's great for layering, you can easily carry it around during the day and add it to your outfit as the sun goes down. It's also lightweight which is great for warmer weather. As you're shopping for your own version, try to find shirts made from cotton or linen, as those will be better quality and last for years to come.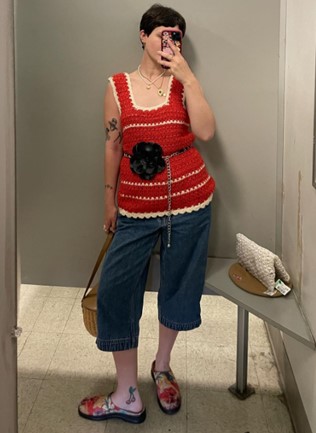 Photo: @christinapene
Unique Crocheted Finds
Nothing quite shouts July 4th like red, white, and blue! This Goodwill shopper found an amazing one-of-a-kind crocheted shirt in just the right colors. Paired with navy pants and sandals, she's ready to bring the party to any backyard grill set up.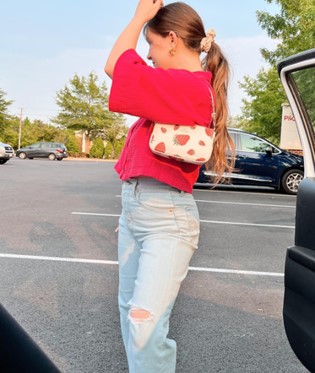 Photo: @natalie.xy
Fruity Fun
Y2K is certainly still in style this summer, and your favorite fruit patterns from middle school – cherries, strawberries, and more, are all the rage again. This Goodwill shopper's outfit is simple, pairing a bright red shirt with a pair of straight leg jeans and a statement bag. But the bag pattern goes a long way in tying the outfit together and giving her the final color piece of her festive outfit.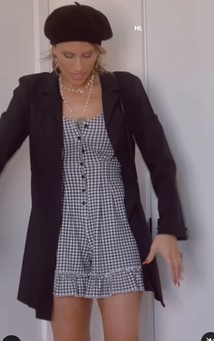 Photo: @itskellfire
Gingham Picnic
Whether you're heading to a barbeque this Independence Day, or to a picnic in the park, a light gingham patterned mini dress is always a great option. This navy and white style could be paired with white and red accessories to be on theme with the holiday, but the dress is versatile enough to be worn all season long. I love the French take on the look that this Goodwill shopper created with the beret and sweater. You never know what treasures you might come across at Goodwill!