If your mind immediately goes to 80's hair, massive shoulder pads and mini-skirt power suits, think again. Blazers have gotten a bad rap at times, but I'm here to tell you that they're the one home-run piece you can easily add to your wardrobe that offers an unexpected lift to literally any outfit.
Don't believe me? Picture a basic outfit– a white t-shirt and a pair of broken-in jeans, what you might wear on the weekends to your kid's soccer game. Add a cardigan to it and you look like you're at least trying to look a bit more pulled together. That sad sweater may even raise your tee and jeans look to the level of office casual Friday standards– if you're lucky. But replace it with a blazer? Especially a textured, well-fitting one with a pop of color and a pair of pumps or booties? Boom– you're looking so smart-casual, you could easily be mistaken for the CEO who's just keeping it real.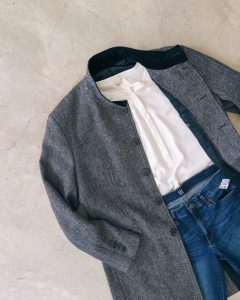 Credit: @austingoodwill
Add a little punch by mixing it with some fun patterns, like these leopard print flats and bold jewelry. You can dress it up or down, and play with the layering you choose below it for very different looks.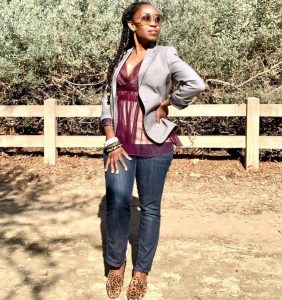 Credit: @ferventlychic
When you go to your local Goodwill®, keep an eye out for three things- texture, color, and cut. A velvet, tweed, patterned, or wool piece– especially one with some tailored shape to it– is anything but boring. Blazers are my favorite way to dress up a casual outfit and vintage ones are gold. The added wear can really just add more life to the piece. When worn right, blazers offer more structure, more presence, and a more layered dimension to your look, yet they're often an overlooked piece of the capsule closet.
So stop adding more sad cardigans to your closet (or take some of mine, please!), and browse Goodwill's blazer selection on your next trip. Watch this little compilation of looks if you need some pre-Goodwill inspo. I guarantee you'll find one that you never imagined you'd love that fits like a GLOVE.
Plus, buying that little piece of profesh-looking perfection from Goodwill helps other people in your community find jobs, by supporting job training and services that help people get on their feet and support their own families. They may even be perusing those blazers right alongside you as they dress for success themselves!
So make sure to give them a look at Goodwill. You'll surely find one that will make you want to pop that collar!