By Felicia Czochanski
Mother's Day is an important day dedicated to celebrating the mothers and mother-figures in our lives. If you find yourself running short on time or budget this year, but still want to show your love and appreciation for your mom, consider thrifting for a unique and thoughtful gift. Thrifted gifts are not only much more budget friendly than retail-priced gifts, but they're also eco-friendly as they give new life to pre-loved items. Plus, when thrifting at Goodwill, you never know what vintage or designer treasures you might find.
As always, when shopping for thrifted gifts you want to pay close attention to the condition of the item, and thoroughly inspect it for any wear or tear. Many items can be easily mended or upcycled, but you want to know what you're getting into, especially if you're running low on time. You should also carve out some time to clean the items before gifting them, wipe down any dust from picture frames or toss clothing through a delicate cycle of the wash.
With a little bit of personalized creativity and the help of Goodwill, it's never been more fun to show mom how much you love her on Mother's Day with a special thrifted gift. Plus, there's nothing that can bring a smile to her face than spending quality time together, so make sure to plan that into your day in addition to showering her with special gifts.
Here are some last-minute thrifted gift ideas that your mom is sure to love:
Vintage Jewelry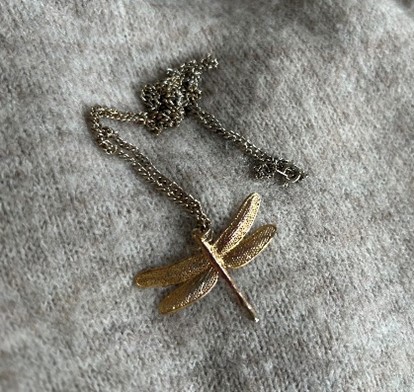 A beautiful piece of vintage jewelry can be a unique Mother's Day gift. Jewelry can usually be found at the register at your local Goodwill store, or behind a glass case. Look for pieces that reflect your mom's personal style, like a pair of fun earrings or maybe a brooch. Vintage jewelry is not only stylish, but it also has a history and story behind it, making it the perfect gift to thrift.
Thoughtful Décor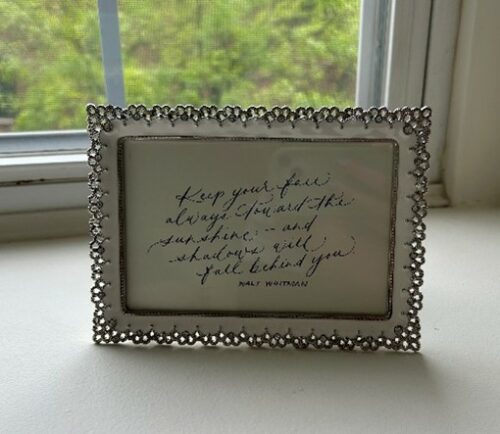 Thrift stores can be an amazing place to find special home décor items. Browse the shelves of your favorite Goodwill store for items like decorative vases that you could fill with a beautiful bouquet of flowers, picture frames which you can use for a picture of you and your mom, or a vintage tea set to use to host a Mother's Day brunch. These ideas add a personal touch to your gift and are something mom can use again and again as a reminder of this special day.
Clothing and Accessories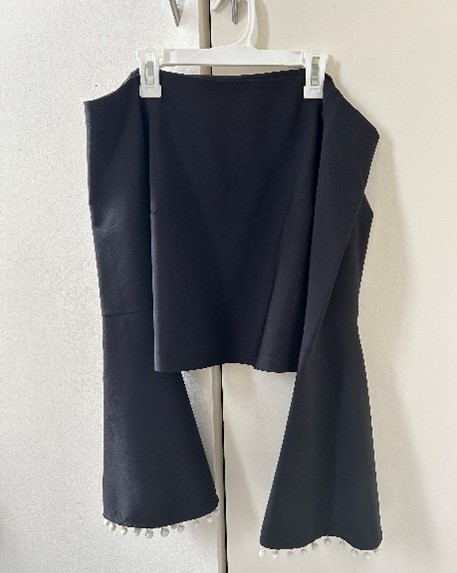 When I visit my favorite Goodwill store, I hit up the clothes and accessories sections first. I came across this beautiful off shoulder shirt with pompom details, still new with tags, that was fortuitously in my mom's size! Then I hit up the accessories section and found an adorable tea party themed scarf. I'll wrap the shirt in the scarf for an even more eco-friendly gift.