If this year has taught us anything, it's the importance of creating our own little slice of happiness in the chaos. For some of us, that means getting rid of what we don't need. For others, it's a shift in priorities or a change of attitude. And while we're all eager to see this year in the rear-view mirror, there's still a lot of lessons we can carry into 2021 to create our own version of a fresh start.
Here are a few things I'm looking forward to doing (and not doing) in 2021.
1. Get rid of the unnecessary.
While we've spent more time in our homes this year than probably *any* other year in history, we've had some time to look around and reassess. Rather than just being a place we go after work to eat and sleep, the home has become a place we need to reflect our personalities, our priorities, and especially our peace. Part of that is getting rid of the things around us that don't serve our needs any longer. The good news is that most of those things WILL serve someone else better — and Goodwill is there to turn those items into someone else's treasure — and opportunities for your neighbors.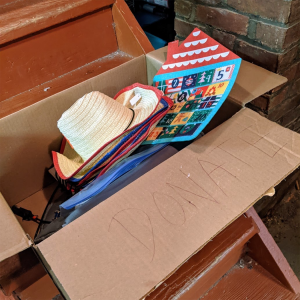 2. Bring in the good.
I've learned that — at apparently *ANY* moment — I'll be asked to stay in my home for an extended period of time. That means nothing gets an automatic invitation to live in my little sanctuary anymore, just because it's cheap/rare/close-enough/passable/insert-your-reason-for-mindless purchase-here. If I don't love it, I don't want to stare at it for months on end. I'd rather sit with all the stuff that brings good memories and good vibes for me on a deeper level. Like this awesome microwave popcorn-maker I found last fall!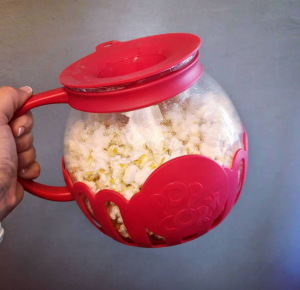 3. Embrace comfort.
Pants with buttons? That's so 2019. Why would you do that to yourself in this new normal? While five years ago, I wouldn't have dared leave the house in my sweats to run an errand, it's basically my formalwear now. Life is too short for pants that pull, button-up tops that gap, and basically all shapewear ever created. I'm tapping out. Bring on the muumuus and stretch pants. Besides, who needs to go anywhere? I'll be here cozied up under my favorite thrifted blanket.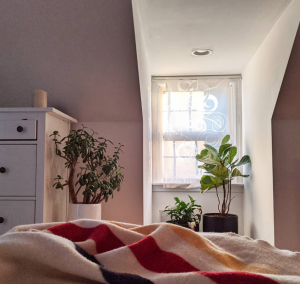 There may be new rules with the new year, but the same rules apply when it comes to shopping at Goodwill. Your purchases are still environmentally friendly, and — maybe more important than ever — they're supporting job training programs to help your neighbors get back on their feet.  
We don't know what the new year holds, but let's embrace all the strange lessons we didn't anticipate from 2020, and make 2021 one that's better for us, for our community, and for the planet.