Are you stoked for January? Because I know I am. No, not because I love short days and layering. It's my favorite month of the year go to thrifting! Why? Well, think of it this way– after all those gifts have been given and the year draws to a close, the donations are about to hit peak awesomeness.
Between the end-of-year tax-deductible donation onslaught, people with time off to purge for visiting relatives, and items that have been updated or replaced by gifts in recent weeks, I consider the beginning of the year PRIME time to check out your nearest local Goodwill®.
Here are a few things I always look for in January, though I almost always end up with more awesomeness than I bargained for.
Athletic wear
Yep, everyone is thinking about losing a few pounds. As they're rummaging around in their drawers to suit up for the gym, I'm going to bet those old workout clothes feeling aren't as flattering as they used to. The good news here is that they will be– on someone! And as Sydney Elle found out, it's a great way to find new-to-you brands of athletic wear that are well made (or even brand new with tags!) and still have a lot of life left in them.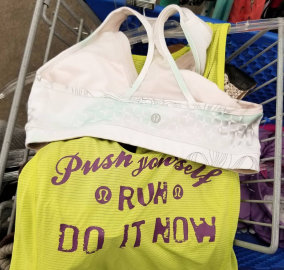 Credit: @hangrythrifter
Sweaters
Yep, I know it's the middle of winter, but sweaters are ALWAYS something I see plenty of showing up at Goodwill stores in January. Think of all the sweaters we buy ourselves during Christmas sales get as gifts to replace the previous crop of sweaters we're not into wearing anymore. I try to steer clear of the synthetic fiber sweaters and opt for good natural fiber sweaters (wool, cotton) that will last longer, usually look more classic, and feel super cozy. Pro tip: Even though the women's section often has a bigger selection, I often find better quality and more classic designs in the men's sections. And if you are into the whole cold-shoulder sweater trend right now, here's an easy way to DIY one in 10-20 minutes with one you already have, or one you find on your next trip.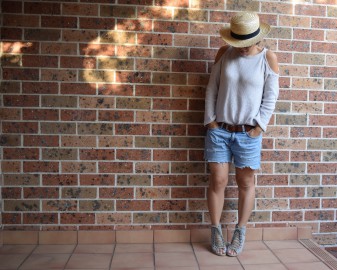 Credit: @eileensed
Electronics
Yep, since the biggest gifting item of the holidays has gone tech in recent years, so do the donations afterwards. It seems everyone is upgrading their TVs, DVRs, speakers, amps, cameras, computers, phones, tablets and other tech during the winter months, so this can be a prime time to scoop up something that's a bit newer on the cheap while saving it from the scrap heap. Especially if you're lucky enough to be near a Goodwill that offers certified refurbished and recycled electronics. There are many locations around the country that do this (and growing!), so be sure to check to see if there's one in your area.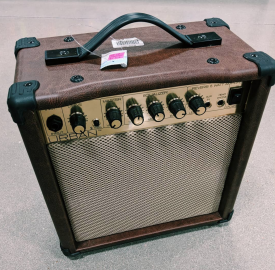 Credit: @austingoodwill