The ninth month of the year has always been a special one. The return of cool breezes, back-to-school season, the leaves beginning to turn, and of course me and Beyonce's birth month. (Hey there, Virgos!) But it also has a more recent addition to the list of celebration-worthy arrivals.
It now also marks the return of Secondhand September, a month to appreciate, celebrate and encourage what we already know good and well– the Goodwill® life is the best life. And we're here to show it off in every corner of life. But not just as a way to encourage more people to step away from the fast-fashion environmental trap, but also to really promote a secondhand lifestyle as a whole as one that helps the planet and our communities year-round.
It's really that simple. Wear what you have, fix what you can, and reduce the impact where you can on what you need to purchase.
I'm truly loving watching my social feeds fill up with #secondhandseptember posts from all over the globe. It's the perfect reminder that our efforts are not confined to our just our homes, neighborhoods, communities, or even our country. We're all in this secondhand lifestyle together, and all of our collective actions can make an impact today, and in everyone's tomorrows.
Here are a few of my favorites so far.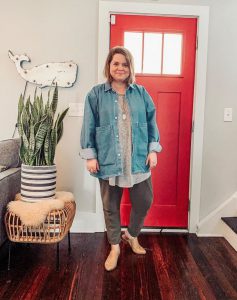 Credit: @_chelseaplans
It's also a great prompt to pare down what we have. Ethical fashion also means wearing and using what we need and putting the others we own to better use by donating to those who can use them, or recycling them. They don't have to be purchased new or expensive to be cherished pieces of your home.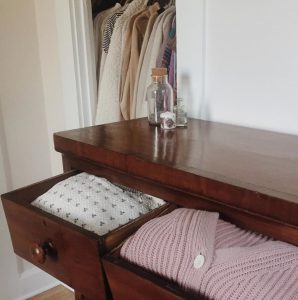 Credit: @ameliacarolinebrown
Amelia's participating in Secondhand September, and everything in this photo of hers is secondhand, down to the dresser. This kind of conscious consumerism is exactly what this month is about.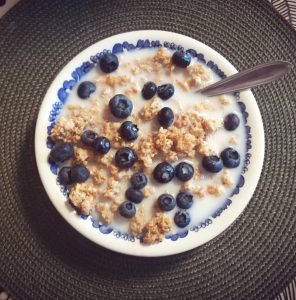 Credit: @kitty_funland
Even down to the things we use every day, Secondhand September adherents are showing us that even our choice of cereal bowls is a conscious commitment to a sustainable future. Just seeing Kitty's beautiful #seconhandseptember breakfast bowl from Finland gives me warm fuzzies that the secondhand life is a global movement that's making a difference– and we're all in this together.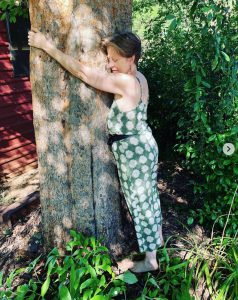 Credit: @pristinechristinevintage
And finally, I loved this one, which really does bring it home. When we shop at your local Goodwill, it's literally like giving the earth a little hug. A stylish, affordable, sustainable hug.
So while there's not much of the month left, take a moment to jump on board and post your #secondhandseptember finds with pride and share the Goodwill magic everyone you know. It helps your pocketbook, your community, and your planet!