By Felicia Czochanski Bisaro
The summer solstice, or the long-awaited first day of summer, marks a time of warmth, growth, and renewal. As the sun shines brighter and longer, there's a perfect opportunity to embrace new beginnings in our lives. The arrival of summer can mean so much more than bonus time spent outdoors.
Keep reading for some inspiration on how to make the most of the season and one woman's story of how she made the most of new opportunities to better provide for her family and herself.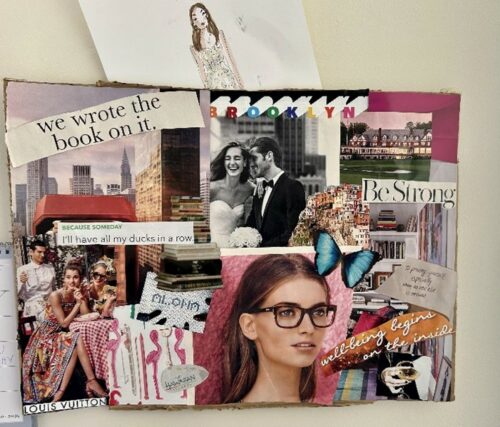 Refresh Your Space
The things, and people, we surround ourselves with have a huge impact on our energy. Going through a refresh of your space to ensure you're only keeping things you need that fill you with joy or serve a necessary purpose can be the physical and mental cleanse you've been waiting for. This sense of decluttering to create a clean and inviting environment can inspire a sense of renewal and create a blank slate for new experiences. Plus, you can donate anything you no longer want or need to your local Goodwill store to contribute to the circular economy.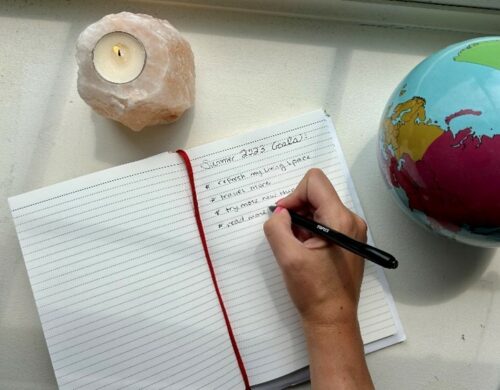 Set Intentions and Goals
Entering a new season provides an excuse to reflect on your aspirations and put together a list of intentions for the coming months. Think about what you hope to achieve in the long and short term. Which areas of your life might you try to elevate? Thrift a notebook at Goodwill and write your goals down on paper or consider creating a vision board to serve as a visual reminder of all you are working towards. I create one at least once a year using second-hand magazines and a piece of cardboard – it serves as fun wall art too! Thinking about these goals and changes each day can form incredible habits that help you stay focused on achieving those results.
Wondering how this can be put into action?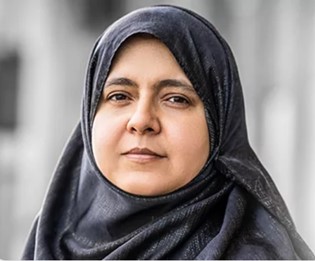 Take Syeda's story for example. Syeda, a resident of Buffalo, NY and dual citizen from Iran was feeling the effects of burnout. She was a full-time student, single mother, and part time daycare teacher. She struggled to provide for her family while maintaining her already challenging schedule as a student and mother and had to cut down on her classwork to take on more shifts. Syeda realized something had to change and sought help from a Goodwill career coach and training opportunities to seek new opportunities in another industry. Through perseverance during her days off work and school, Syeda was able to secure a position at a financial planning company where she is now a top performer. Through hard work and determination, not being afraid to ask for help and do the work to create a shift in her life, Syeda was able to change her life and be an incredible role model for her children in the process.
If this resonates with you, explore some of the resources Goodwill has to offer – from job training, to career coaching, to resume support and see how you can ignite change in your life this summer.