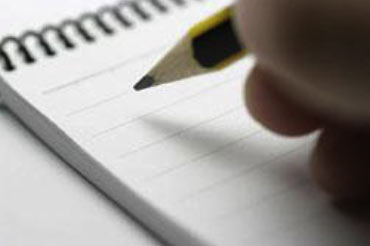 Every year, we make resolutions for the New Year. I am here to propose yet another resolution for you: how about taking a critical look at all of the fashions you already have in your closet?
Twice a year, I attend the Mercedes Benz Fashion Week in New York, where designers showcase the new trends for the upcoming  seasons. How many of the items in your wardrobe actually fit into your fashion plans for the New Year? If they look more like an edition of VH1's "I love the '90s," it is time to refresh the items you love and take stock of what you can live fashionably without in the future.
Take an Inventory of Your Closet
Completely empty your closet and dresser drawers of all of your clothing and fashion items. Before you put them back, mentally note whether the item is something:
You constantly wear
You are waiting to find the right thing to wear it with
You rarely or never wear
If the items you rarely or never wear are still in great shape, start a box or bag that will go to the Goodwill store or donation center near you. I know that editing and organizing is a tough thing to do. Bring a friend in on the purging process to make it easier to let items go–your friend will give you honest feedback, allowing you to make decisions quicker and with more purpose.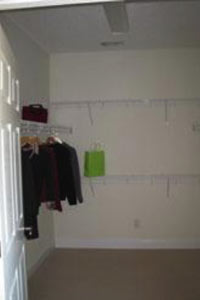 Start with your hanging garments, then move on to the folded garments in your dressers. This includes sweatshirts, pants, bulky sweaters, thin sweaters, t-shirts and miscellaneous folded garments. You can also inventory items like lingerie, socks, tights, leggings, gloves and mittens, scarves and other assorted "soft" items.
Think of this as shopping in your own closet, by making outfits out of what you will return to drawers and hangers. This process can really open your eyes to what you need to replace as well. Make sure to store off- season items in a garment bag, tote or separate area to maintain focus on the items you actually use and wear now. If you find that a piece of clothing is in need of repair, dry cleaning, or looks a bit faded or worn, you should opt to update, donate or discard.
Get Organized
Now that you can actually see what you own, it is time to put it all back into the closet and dressers in an organized manner. Long hanging items like gowns, dresses, overalls, jumpsuits, bath robes, long trench coats and overcoats need to have their own area. Medium hanging items, such as short dresses, pantsuits, men's suits, pants, long jackets and medium length coats, also need their own area. Finally, group short hanging items like shirts, blouses, t-shirts, sweaters, vests, jackets, sport coats and folded slacks together.
Knowing how and where to hang these items will eliminate wasted closet space. If you have hooks in your closet, hang robes, belts, ties, purses, handbags and even jewelry on them. Place pairs of shoes in shoe boxes, and relocate larger purses and handbags, pairs of boots, and maybe your luggage onto shelves. Personally, I keep my travel gear in a hall closet to reserve more room in my bedroom closet for my numerous monthly purchases from Goodwill.
Find New Items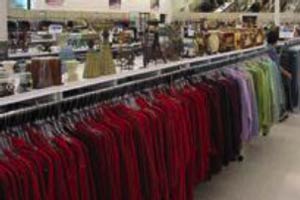 Now for the fun part —the shopping! As you return pieces of your wardrobe to  their proper places, the items you lack will become apparent. Maybe you need  more colorful accessories,  sweaters and some pretty scarves. These are the items you should look for after you donate your gently used, unwanted items to Goodwill.
I always make a beeline right into the store after I drop off donations. Armed with my list and a new feeling about the wardrobe I already own, it's a cinch to score some great new additions simply by scanning the racks for what I need. If I don't find it this time, I know there will be more new and interesting things to choose from the next time I shop, another New Year, and of course another way to save on the latest looks at Goodwill.
This is a re-published version of an article originally appearing on AmazingGoodwill.com. View the original version (PDF, 168 KB). »