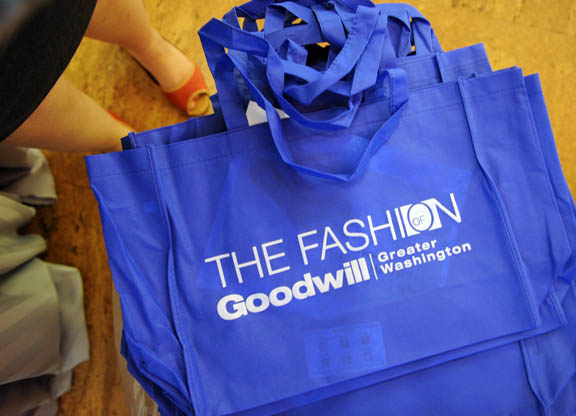 Last month, I had the pleasure of attending Goodwill's The Art of Fashion Runway Show and Gala here in DC for the first time. I've wanted to go for years, mostly out of curiosity — I typically don't fancy myself much of a runway show person. But I decided this year to give it a go.
Just walking in, it was obvious this wasn't going to be your typical fashion show. Past a gaggle of valet parking staff and the tables brimming with hors d'oeuvres, up the stairs at Artisphere and past the Andy Warhol exhibit, there they were — racks and racks of curated thrift store goodies!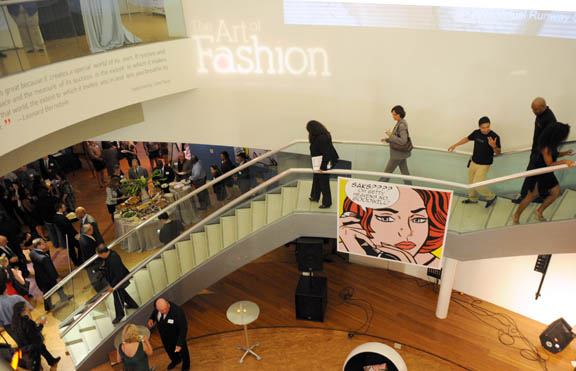 Watching the masses of dressed up attendees sipping wine and browsing the racks filled with furs and gowns made my heart sing. One of the biggest reasons I wanted to do All Thrifty States was as a way to spotlight secondhand shopping and put it front and center in the minds of people who might not otherwise consider it. And here it was — in ACTION like I'd never seen it before!
Then it was time for the show to start. Styled by Tu-Anh with an amazing eye for detail, each donated outfit was serenaded down the runway to the sounds of the sixties in front of a packed house of onlookers. I even noticed a gentleman in a suit in the front row bobbing his head to the beat.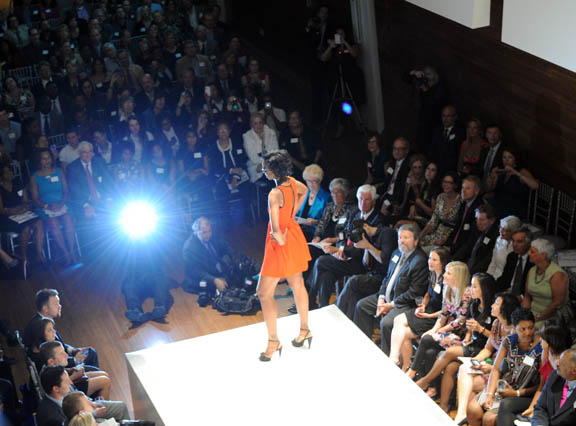 The best part?  All the stuff they wore was for sale after the show. Obviously I didn't go home empty-handed, I managed to find a brand new Irish wool sweater and a dressy top that couldn't be passed up.
So maybe I am the fashion show type after all — it just has to be the right kind.