With the climax of the holidays behind us, it's time to shift our focus to beginning a brand new year. This is an exciting time for many – a clean slate! For some, though, the pressure of succeeding with a new year's resolution can actually be pretty overwhelming. To help avoid this anxiety, I thought I'd look into some of the most popular resolutions and offer up a starting point for anyone interested in undertaking them.
First up: diets. I'm sure you're not surprised to hear that dieting is one of the most popular New Year's Resolutions. Dieting, as a lifestyle, can mean so much more than watching what you eat. It also means watching what comes into your home! Enter, Lorie Marrero of the Clutter Diet. I met Lorie a few years ago and was blown away by her boundless energy and excitement for paring down to the essentials in many different aspects of life. For starters, check out this video shared by Goodwill Southern California (Los Angeles) in which Lorie shares several tips for making sure you actually use all of those gift cards that made their way to you this holiday season. Keeping Lorie's tips in mind will truly help you find success with your clutter diet resolution in 2015!
Another super popular resolution is to get a better education. It's easy to feel left behind in a world that moves at lightning speed, so this one hardly surprises me. And while formal education is time consuming and expensive, obtaining new perspectives and expanding your mind is as simple as cracking the cover of a new-to-you book. Here's one reading suggestion from Easter Seals-Goodwill Northern Rocky Mountain, Inc. (Great Falls): Marlene Brill's "Speech and Language Challenges: The Ultimate Teen Guide". Reading books that are out of your comfort zone is a wonderful way to put yourself in someone else's shoes and broaden your horizons. Plus, if you buy this book (or any other books) from your local Goodwill, you'll be helping others to get a better education, too! Goodwill provides job preparation, skills training, education assistance and support services to more than nine million people a year who are facing challenges to finding employment.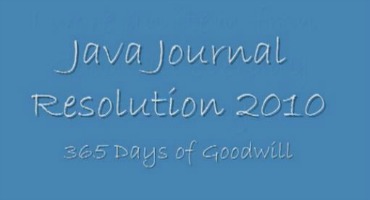 Now for a little inspiration. For many, resolutions are absorbed by old habits before the end of January leaving you with the feelings of dissatisfaction and guilt. I promise you that it doesn't have to be this way! Lauren Hodson, for example, was able to complete her new year's resolution to wear one item from Goodwill every single day for an entire year. See, I told you it was possible! Check out her amazing finds in this video and think of her determination every time your own resolution seems a little too challenging. If she can stick with it for the entire year, then so can you.
No matter what you resolve to focus on this year, I wish you the best of luck. With dedication and perseverance, you can find success. Happy 2015!