Hey guys, it's Marisa from New Dress A Day  here! My favorite month has arrived – it's October (woo!!) and that means one thing: costume time! Halloween is on the bend and costumes need to be picked out. This is a very serious time for me because there is nothing that I love more than dressing up.
Honestly, there really is no better place to costume shop than thrift stores. Whether you have an idea of what you want to dress up as and need to grab assorted pieces to complete your look, or you're completely clueless and need a last minute get-up, secondhand stores are the place to sort out the perfect costume!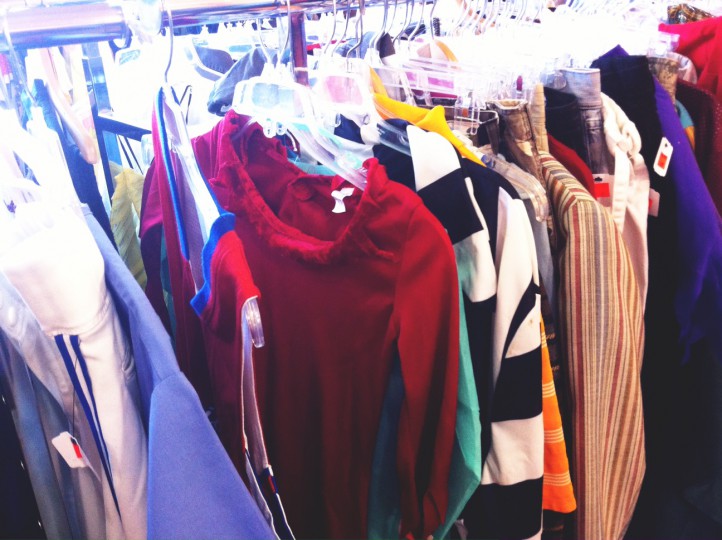 I'm not one to spend beaucoup bucks on an outfit that I'll wear once, so budget shopping is my game. Just sorting through the Halloween racks at my local Goodwill®  in Los Angeles, I found some amazing pieces right off the bat.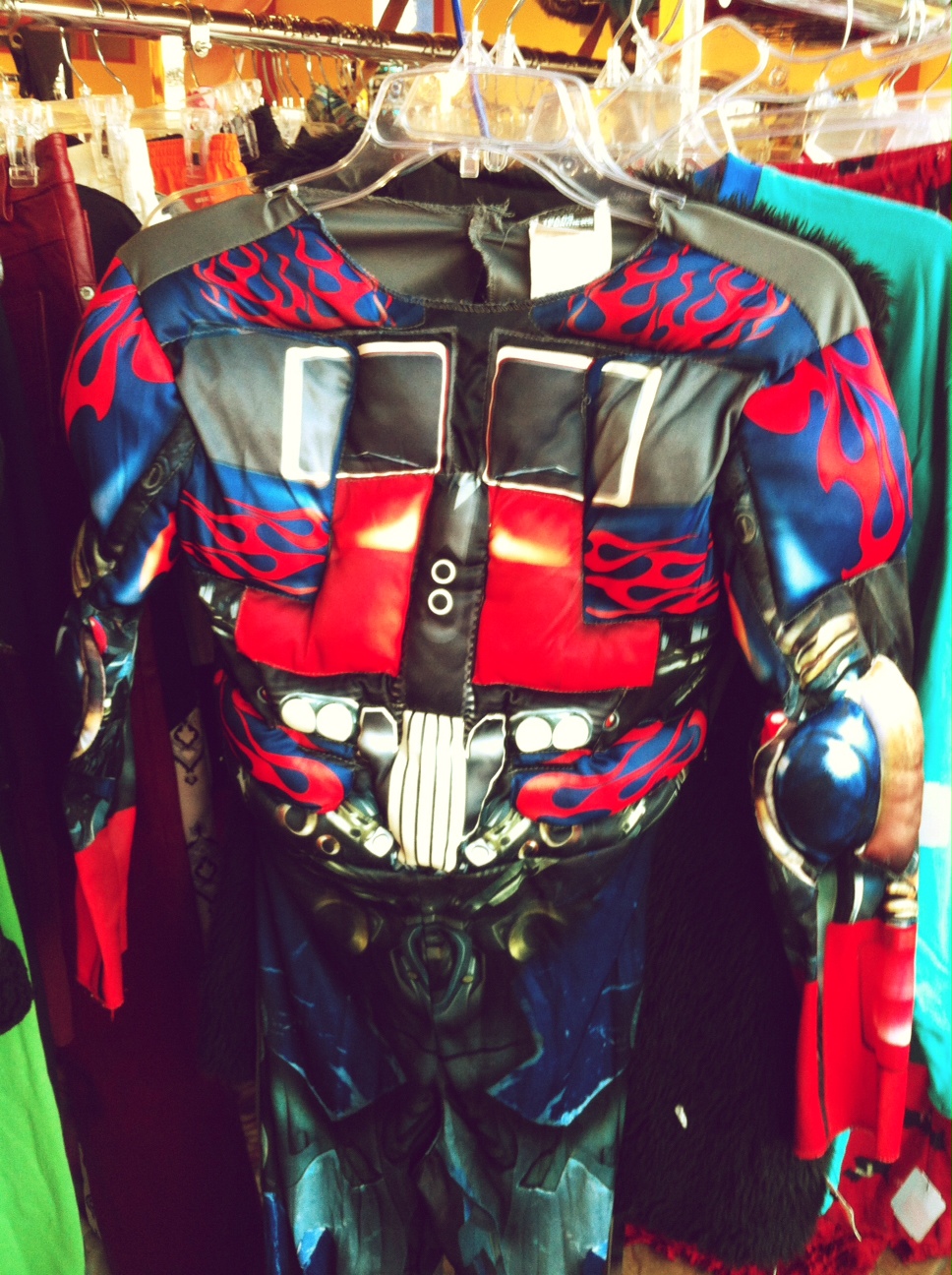 Who wants to be a Transformer?
Looks like a DIY Poison Ivy dress is waiting for a taker.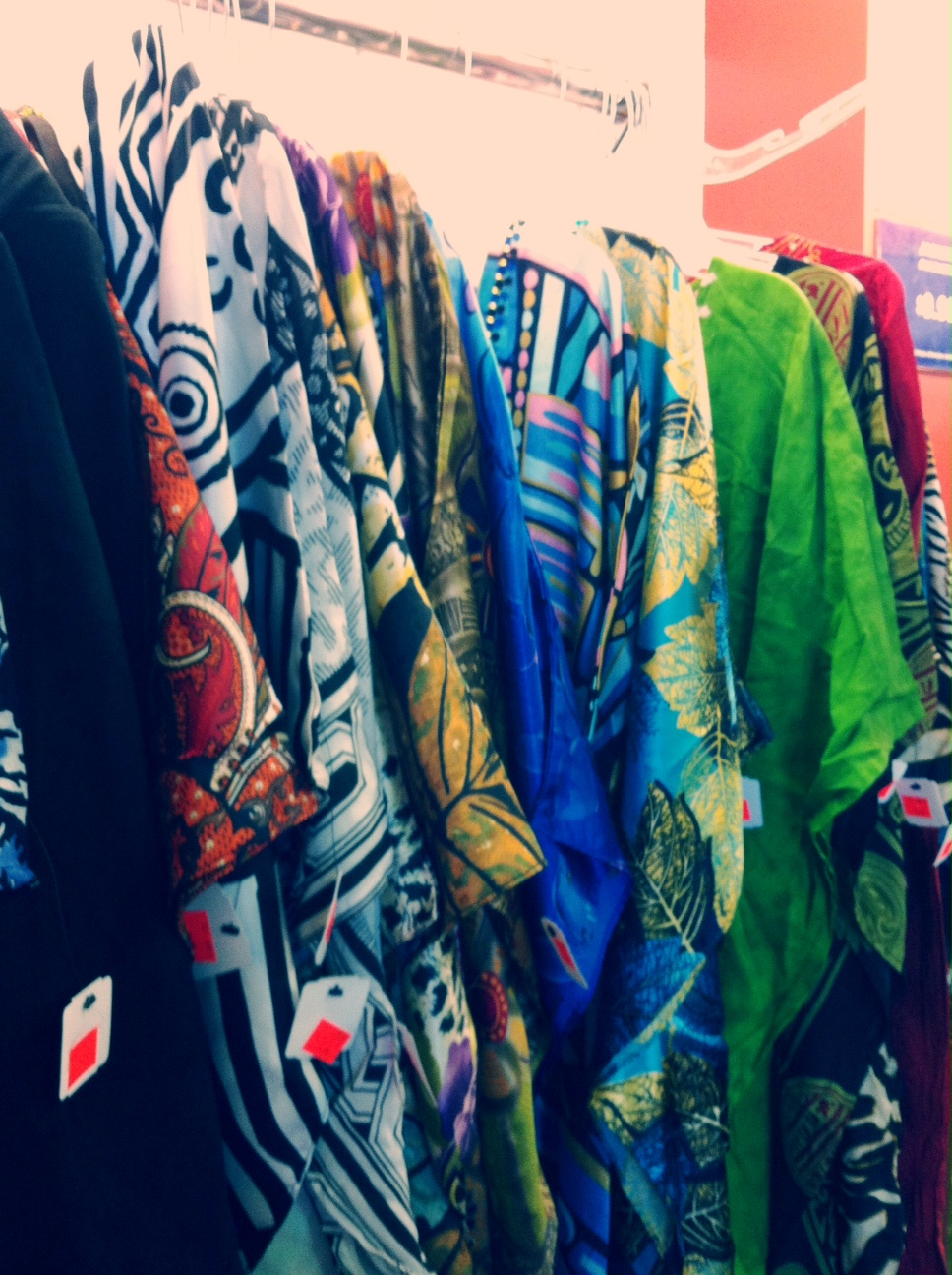 What about a rack of caftans to accommodate all your friends as fortune tellers?
 These are all pieces that you can wear off the rack, which totally rules; however for those wanting to get their creative hands a little dirty, here are two fun costumes that I DIY'ed using things I found while shopping.
LOOK #1: Robin Thicke / Beetlejuice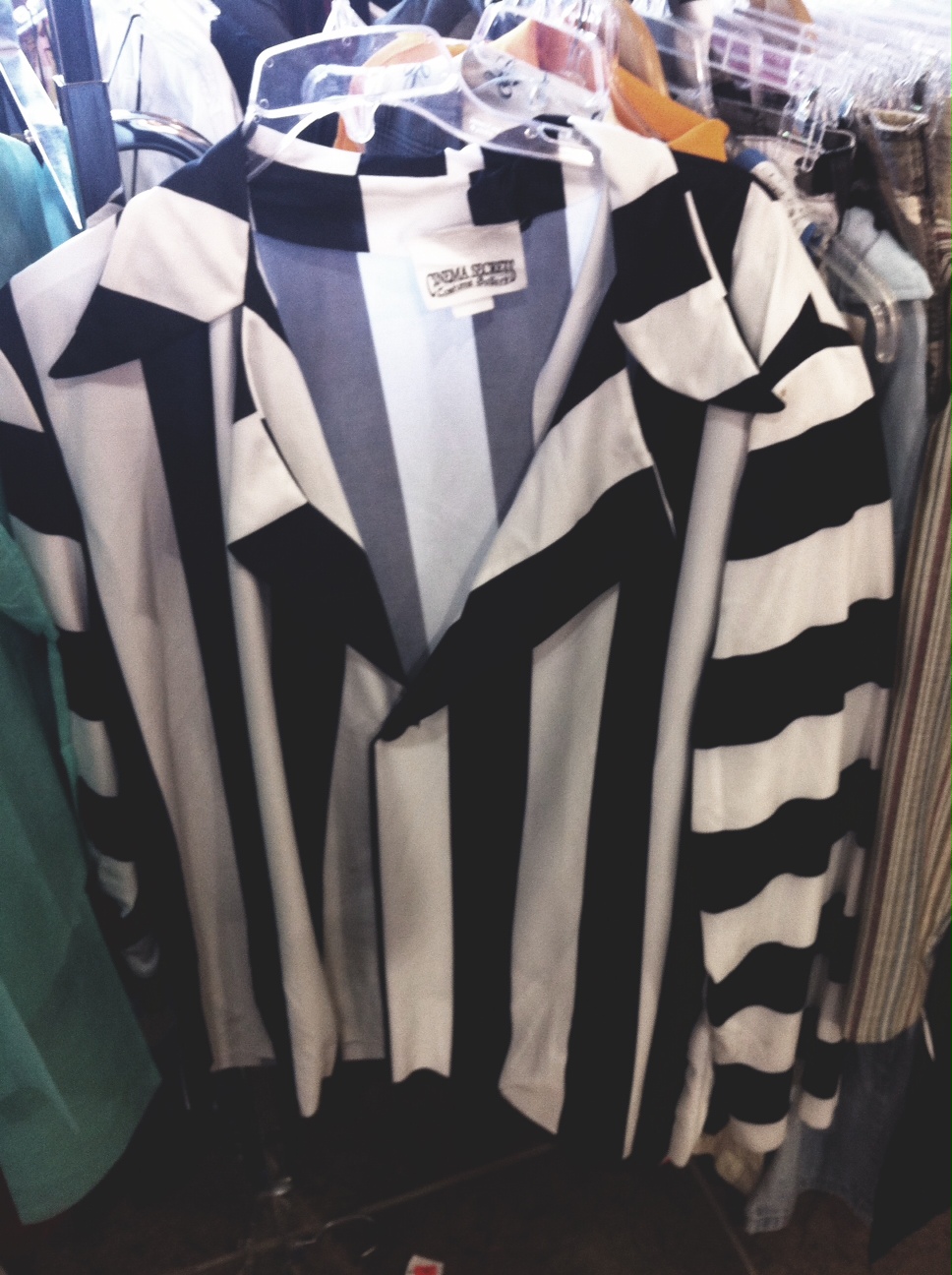 Inspired by this jacket that I saw while shopping…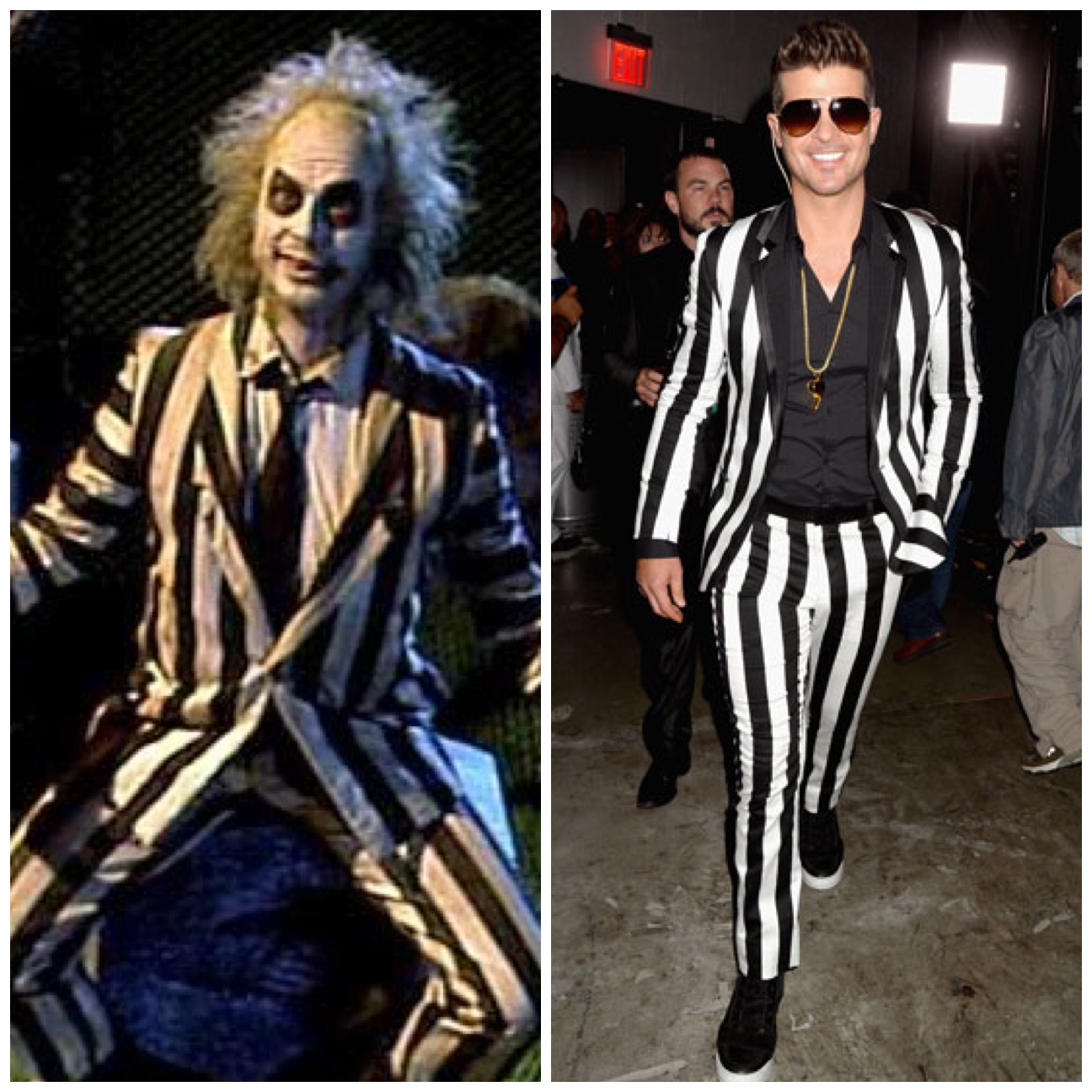 …I decided to create a striped suit a la Robin Thicke from the VMA's or Beetlejuice. (Whichever you'd prefer!)
 I found a pair of striped pants while scouring the store and paired them with a repurposed blazer  from my closet.
I added vertical stripes to the white blazer with black Duck Brand duct tape and had my outfit complete. You're guaranteed to have your photo taken with the slew of people who will be dressed up as Miley Cyrus this year!
LOOK #2: Gilly from SNL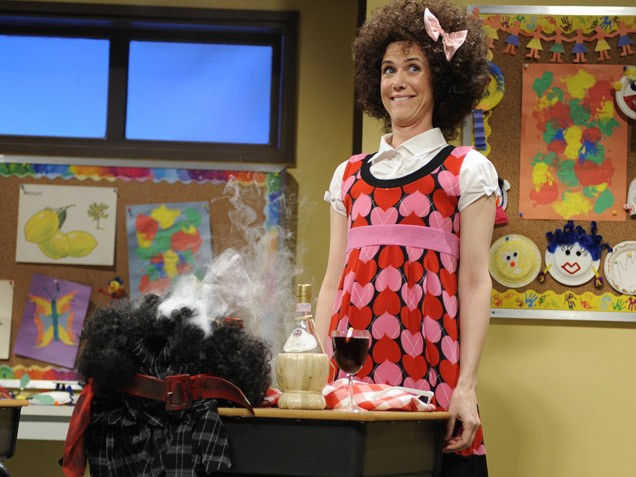 I'm the biggest Kristen Wiig fan and have a soft spot in my heart for her character, Gilly, from SNL.
This costume comes together easily with a red dress (or a white one I found at Goodwill dyed red with Rit Dye) and some pink and red felt to cut into hearts.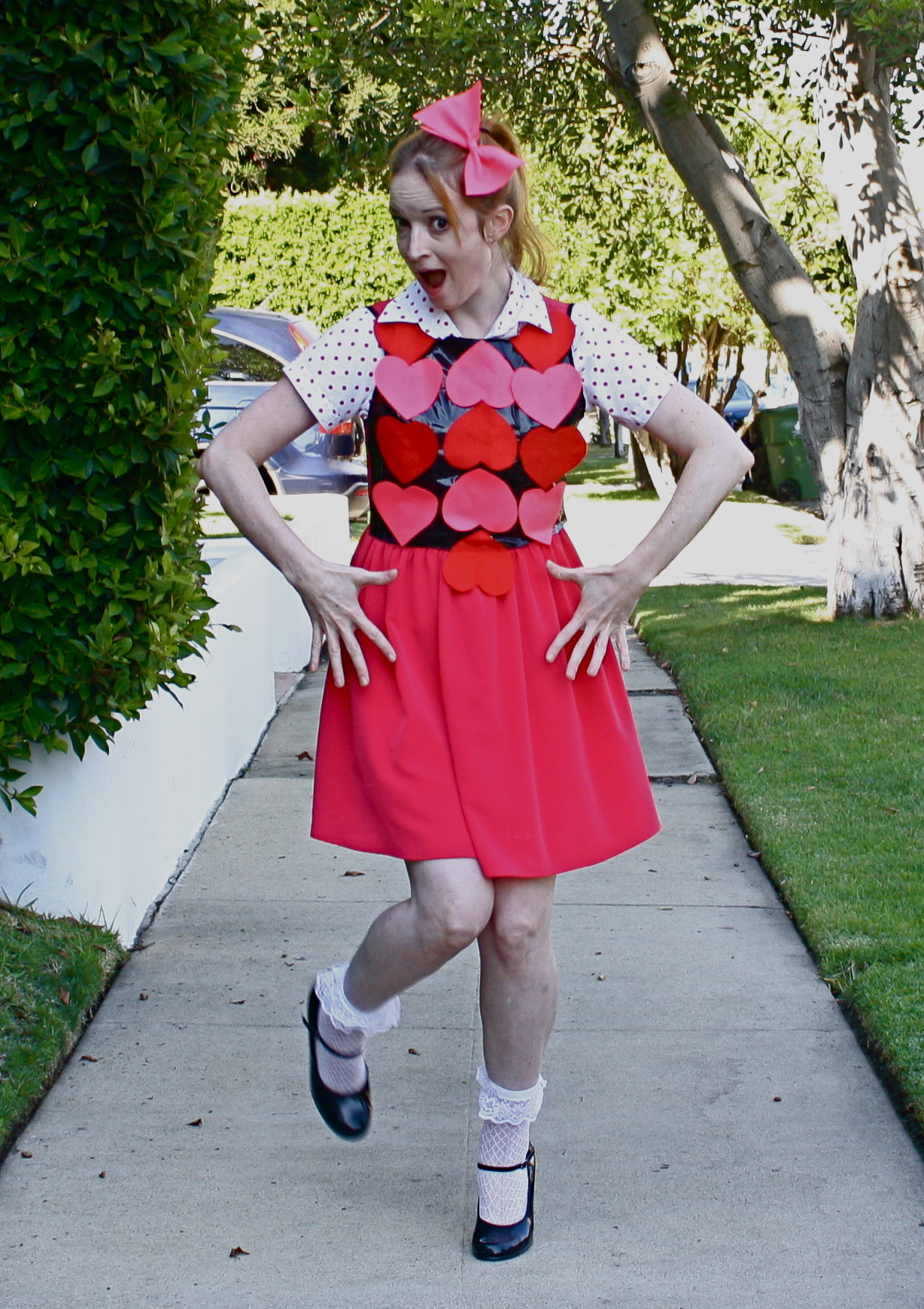 I dyed the dress and then added some of the black duct tape on the top portion of the piece to match the black background of Gilly's jumper. (I tend to be a bit of a costume perfectionist, however there's definitely no need to recreate this step.) I cut out and placed felt hearts onto the dress, and paired a short-sleeved blouse underneath with a quick pink bow for my hair that I trimmed from the felt. Grab a curly wig to really make the costume pop! You can say "ssssorry" all night and dance kooky with your friends!
Happy Halloween!