By Karen McClaflin, Chief Development Officer, Goodwill Sacramento Valley Northern Nevada
People with intellectual and developmental disabilities (IDD) often represent a talented, untapped labor market that employers should consider. Hiring people with IDD doesn't mean that employers have jettisoned their business interests. On the contrary, hiring people with IDD is good for the bottom line.
Studies have shown that people with disabilities:
are more aware and conscientious of safety in the workplace than their counterparts without disabilities.
take less absent days.
are highly motivated, leading to increased productivity.
are more likely to stay on the job longer than workers without disabilities.
are consistently ranked as good or very good on work quality, motivation, engagement, integration with co-workers, dependability and attendance.
help promote an inclusive culture that appeals to the talent pool organizations want to attract.
From a public relations standpoint, hiring workers with disabilities can create a more positive image for your business. Research shows that consumers prefer doing business with companies that employ people with disabilities, so there's brand value. Establishing a reputation as a company that offers a more diverse workforce may make you more attractive to prospective employees, customers and business associates. Other companies in the Sacramento area may be inspired to follow your lead, eventually creating a more diverse business climate.
As stated by Shawna Berger, director of communications at the US Business Leadership Network:
"Businesses that embrace disability inclusion have found there is a positive correlation between their profitability, employee morale and engagement. These businesses report lower turnover, better safety records, innovation and higher productivity among their employees with disabilities. For customer-facing companies, there is the side benefit of customer loyalty from America's largest minority group, numbering 56.7 million Americans."
Hiring workers with IDD can also offer a number of important financial, legal, and productivity advantages for a business while helping to avoid potentially harmful lawsuits.
Businesses can deduct the cost of making their facility more accessible to disabled workers, such as removing barriers or installing ramps, and small businesses may be eligible for a disabled access credit. They may also qualify for the work opportunity credit, which is available to companies that hire workers with special employment needs.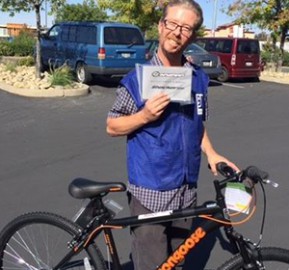 Employees with disabilities have higher retention rates, so for many businesses, there can be a real cost savings through reduced turnover. Research has also found organizations employing people with disabilities have higher morale and employee engagement, which we know drives profitability. Finally, people with disabilities often have well-honed problem-solving skills and a degree of adaptability that are especially valuable in today's fast changing business environment.
Goodwill is a business with a history of employing people with disabilities, dating back to its inception in 1902 by Rev. Edgar J. Helms, a Methodist minister and early social innovator. Helms collected used household goods and clothing in wealthier areas of Boston, then trained and hired those who were considered unemployable to mend and repair the used goods that were then resold.
Goodwill Sacramento Valley Northern Nevada is no different. Established in 1933 with its headquarters in the basement of the old Sixth Street Methodist-Episcopal Church between K & L Streets, its mission was to provide vocational access to people with barriers to employment. While the mission has now expanded to include helping people with all kinds of disadvantages achieve self-sufficiency, Goodwill continues to employ people of all ability levels, at minimum wage or above, regardless of their levels of productivity.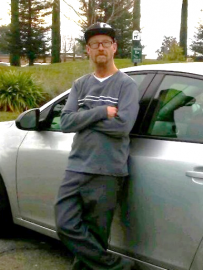 Charles had a lot of challenges and obstacles to overcome before he could become employable, but Charles' job coach was determined to help him and he was determined to change his life.
Charles is an example of Goodwill's culture of hiring people with disabilities: When Charles contacted Goodwill two years ago, he was homeless, living in a field behind Gibson Ranch. Charles had a lot of challenges and obstacles to overcome before he could become employable, but Charles' job coach was determined to help him and he was determined to change his life.
With thorough coaching and training, Charles was able to go to work in the West Sacramento Goodwill store, and later transferred to the new store at Alta Arden when it opened. The bus route to this new store, however, was much more challenging and caused Charles to be late for work.
The Goodwill team worked with Charles to develop a plan for stable transportation and helped him purchase a new bicycle while he saved up for a vehicle. Within months, Charles was able to purchase a used van to make sure he got to work on time and stayed warm and dry in the process.
Just a few months ago, Charles traded in his old van and purchased a reliable car.  You can see the difference in Charles just by looking at him. He's more confident and self-assured and is now living in stable housing, paying his bills, and living independently.
"I can't believe I've come so far," says Charles, "two years ago I was unemployed and homeless."
"This job totally changed his life," says his job coach. "His outlook on life is totally different and so is the way he feels valued. That's just as important as his getting a paycheck."
If you are an employer, please consider hiring people with intellectual and/or developmental disabilities – you will not be disappointed.
Note: As originally posted on
Bizjournals.com