Nearly 1.3 million people on Oahu gain access to free electronics recycling
Dell Reconnect is now offered in 44 U.S. states and two Canadian provinces
Program launches as country readies for America Recycles Day November 15
ROUND ROCK, TX — Dell and Goodwill have extended their Dell Reconnect computer recycling program outside continental North America for the first time, launching the program in Hawaii. In time for America Recycles Day on November 15, the program will accept used electronics at seven Goodwill Industries Hawaii locations on the island of Oahu. Program leaders expect the new drop-off sites to collect an annual 500,000 pounds of end-of-life electronics equipment including computers, monitors, keyboard, hard drives and other accessories.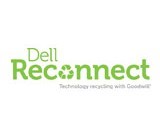 Dell helps customers protect the environment by offering recycling programs that are easy-to-use, convenient, effective, secure and responsible. In North America, Dell works with Goodwill through the Dell Reconnect program, which offers consumers free recycling for any brand of used computer equipment at nearly 2,500 Goodwill locations. Today the program reaches more than 64 million households in the United States and Canada; it has recycled more than 253 million pounds of equipment since its launch in 2004.
The program accepts any brand of used computer equipment in any condition. Proceeds from the resale value of donations are returned to Goodwill Industries® to support its mission of helping people with disabilities and disadvantages receive job training and support services, including child care, youth mentoring and transportation. And consumers can donate their equipment knowing it will be recycled securely and responsibly, meeting Dell's strict e-waste policies to ensure no environmentally sensitive materials are sent to landfills or exported to developing countries.
Dell Reconnect officially launched at Goodwill Industries of Hawaii with a recycling drive on November 10 for members of the community to bring in their used computer equipment. To learn more about Dell Reconnect, visit www.dell.com/reconnect.
Quotes

"Dell is committed to putting technology and expertise to work where it can do the most good for people and the planet. We're thrilled to work with Goodwill Industries of Hawaii to expand the Dell Reconnect program and provide more options for people to recycle their computers responsibly, while also supporting Goodwill's important mission."
Mike Watson, director of compliance, takeback, Dell
"Goodwill is proud to be a partner in the Dell Reconnect program and help thousands of donors across Oahu to recycle their computer components responsibly. This innovative program complements Goodwill's commitment to help keep more than 12 million pounds of items out of Hawaii's landfills. This joint effort benefits our community as we help protect our environment while at the same time supporting Goodwill's mission of helping people with employment barriers to reach their full potential and become self-sufficient."
Laura Roberston Smith, president and CEO, Goodwill Industries of Hawaii, Inc.
ABOUT GOODWILL INDUSTRIES INTERNATIONAL
Goodwill Industries International is a network of 165 independent, community-based agencies in the United States and Canada with 14 affiliates in 13 other countries. Goodwill is one of America's top 25 most inspiring companies (Forbes 2012). Goodwill agencies are innovative and sustainable social enterprises that fund job training programs, employment placement services and other community-based programs by selling donated clothing and household items in more than 2,700 stores and online at www.shopgoodwill.com. Local Goodwill agencies also build revenue and create jobs by contracting with businesses and government to provide a wide range of commercial services, including packaging and assembly, food service preparation, and document imaging and shredding. In 2011, more than 4.2 million people in the United States and Canada benefited from Goodwill's career services. Goodwill channels 82 percent of its revenue directly into programs and services. To find a Goodwill location near you, use the online locator at locator.goodwill.org or call (800) GOODWILL. Follow us on Twitter: @GoodwillIntl or find us on Facebook: GoodwillIntl.
ABOUT DELL
Dell Inc. (NASDAQ: DELL) listens to customers and delivers innovative technology and services that give them the power to do more. Powering the Possible is Dell's commitment to put technology and expertise to work where it can do the most good for people and the planet. Dell is committed to minimizing the environmental impact of its business operations and creating new possibilities for its customers to reduce their environmental impact as well. Learn more at www.dell.com/environment.
Dell is a trademark of Dell Inc. Dell disclaims any proprietary interest in the marks and names of others.