The world is different than it was a few weeks ago, and chances are you notice new changes every day. If you're an essential worker who needs to leave the house in order to do your job, we are so appreciative of you and grateful for the work you do to keep our world going. If you're fortunate enough to work from home, we're grateful for the work you do as well and recognize that this situation can make a change of work setting a difficult one. If you've had the unfortunate experience of losing your job due to the COVID-19 crisis, we are here for you. You can visit this page to access skill-building resources as well as to search jobs from employers who are still hiring right now.
These are trying times, but one of the things that helps get me through each day is taking the time to tap into my own creativity to provide a distraction to the bleak headlines and news coverage coming out every minute. Whether you break out an old coloring book or artistic habit, read the books in your home you hadn't had time to before or decided now's the time to try your hand at something new like poetry or a YouTube-led dance class, these activities can remind you that there is more to the mundane situation we are all currently living in. They also offer the time for self-reflection and comply with social distancing regulations that are currently in place, all while giving you the opportunity to use your creativity and expand the boundaries of your world, even if just for an hour a day.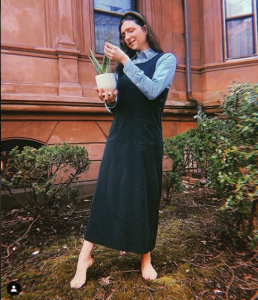 Photo: @thrftdthrds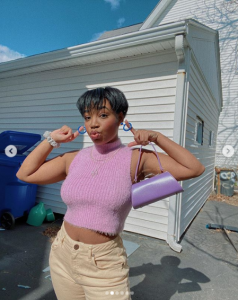 Photo: @culturemisfit_
Personally, I've loved using this opportunity to see how people have started adapting their wardrobes to their home-based situations. For those spending increased time at home, I believe this is the time when you'll find people's true styles and self-expression. Whether you've been living in an assortment of workout clothes and loungewear (guilty!) or have taken this time to explore parts of your closet you don't normally turn to when it comes to work attire, I've loved seeing what everyone's been wearing these past few weeks, especially when part of the outfit includes a fabulous Goodwill find! Sometimes all it takes is a fun, colorful outfit to help us feel a little bit more like ourselves again.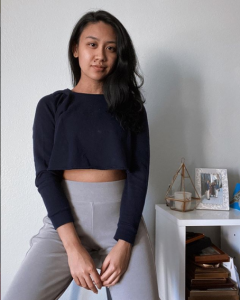 Photo: @thefashionweekender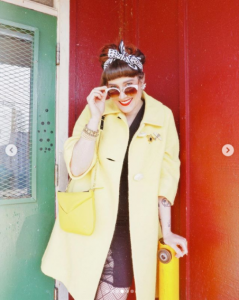 Photo: @misshoneylavender
The photos of outfit inspiration throughout this article came from Shop Blog readers and Goodwill thrifters like you, and yes, each outfit does include at least one item found at a Goodwill store. To submit photos of your own creative thrifted outfits and at-home photoshoots, be sure to tag us on Instagram at @goodwillintl and you might be featured in a future blog. We love seeing photos of everyone's outfit creativity and other fun activities you've been doing at home these past few weeks.