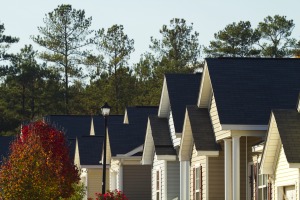 In 2014, Goodwill Industries Serving Southeast Nebraska (Lincoln) conducted its second annual Neighborhood Challenge, a friendly five-month neighborhood competition that promoted community involvement through donation drives and garage sales. The challenge generated more than 24,000 pounds of donations to Goodwill.
The challenge was divided into two rounds. The first round took place between May 1-July 12, 2014; six neighborhoods participated and collectively donated over 21,000 pounds of items. The second round, which ran from July 13-September 20, 2014, included three neighborhoods that collectively donated over 3,000 pounds of used goods.
"It's been really great working with Goodwill. They were very accommodating and made plans that worked best for our neighborhood. Everyone was so helpful, including their truck driver Mark. Goodwill is a great place to donate," said Myrna Coleman of the Highlands Neighborhood Association.
Neighborhoods that collected the most items received cash prizes to invest back into the community projects of their choice. Winning neighborhoods plan to plant trees and sponsor a portable restroom in the city's Herbert Park.
"Goodwill continually strives to strengthen the Lincoln community through our programming, support of other local nonprofits, and our recycling efforts," said Amanda Herndon, communications director for the Goodwill. "This was a unique way for Goodwill to share its mission and promote community while supporting individual neighborhoods' visions of their own stronger community."
The Goodwill is currently preparing for the third annual event which will take place between May 1 and September 19, 2015.