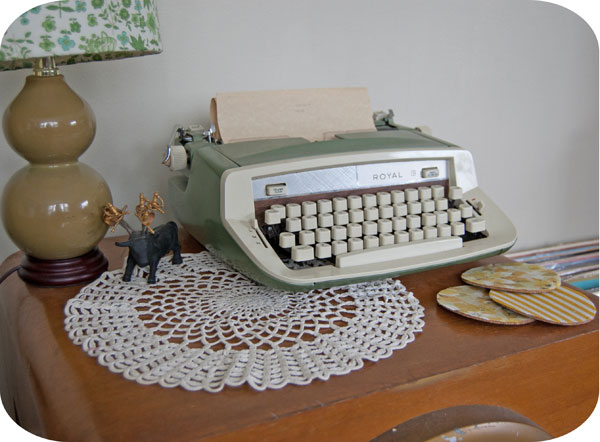 I've been eyeing crochet doilies at my local Goodwill® for many months now, knowing that there must be something easy that can be done to give them a place in my home without them feeling too "granny." Finally, a couple of projects came to mind and seemed to fit the bill.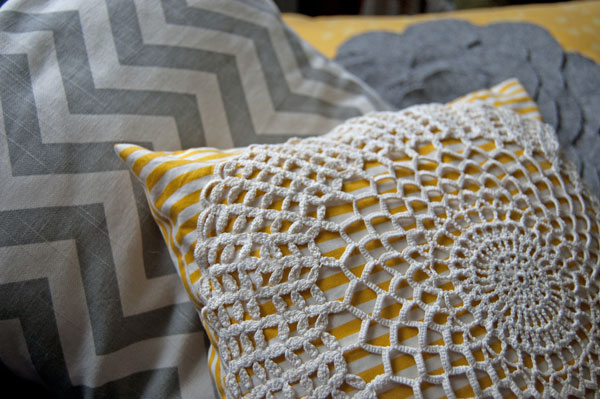 This pillowcase update adds great texture to my couch. I started with a pillowcase that I already had, laid the doily flat on top of it, and hand-stitched around the edge with matching thread. It didn't take long for me to incorporate this classic look among my other, more modern, pillows but I think the effect is really pleasing and it doesn't look too hand-me-down.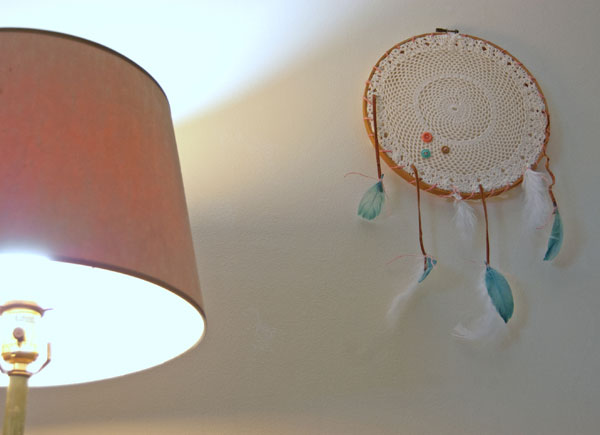 For a boho home, a doily dream-catcher is a must. I've always been a little grossed out by the sinew used in real dream-catchers, so the feminine touch of this one is definitely preferable to me. The process is simple, too. To make this yourself you'll need an embroidery hoop, a doily, string (I used jute twine and faux-leather cord), an embroidery needle, feathers, buttons or beads, and glue.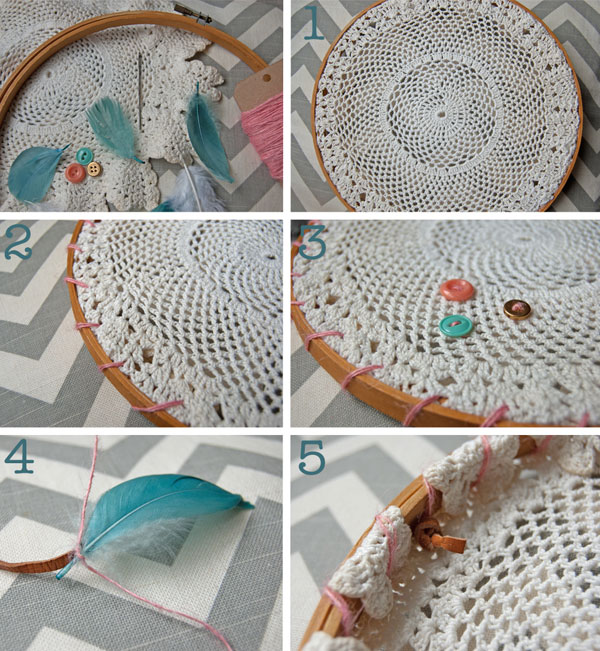 Step 1. Lay the inner hoop down, drape the doily over it, then slip the outer embroidery hoop on top of that.
Step 2. Stitch all the way around the hoop.
Step 3. Stitch on the buttons or beads.
Step 4. Dab a bit of glue between the feathers and one end of a string, then secure them with a smaller piece of string.
Step 5. Stick the other end of the long, now feathered, string through your doily, and knot it in the back so it hangs. Repeat this for all of your hanging feathers!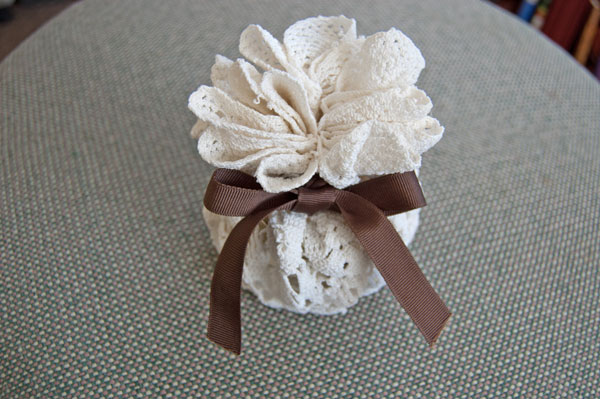 I always love freshening up my household décor, but even more satisfying is creating an item that is usable. So I turned another doily into a darling little gift pouch by laying it flat, adding a felt circle (or cardboard for more support) to the center, then weaving a ribbon all the way around the outside edge of the doily and pulling it tight! You can secure the felt circle by stitching it or using fabric glue. Making your own wrapping from thrifted items like this will eliminate the need for wasteful wrapping paper, which only gets used once and is then sent to a landfill. Plus, it looks so unique and can be reused over and over again!

There are so many more ways that you can use crochet doilies in your home – check out our Pinboard for ideas then hop on over to your local Goodwill for supplies.
Did you know that when you purchase anything from Goodwill you are helping their community-based agencies build revenues and create jobs by contracting with businesses and government to provide a wide range of commercial services, including packing and assembly, food service preparation, document imaging and shredding, groundskeeping and administrative support? Your community thanks you! Have fun getting creative!
xx, Julia