By Felicia Czochanski Bisaro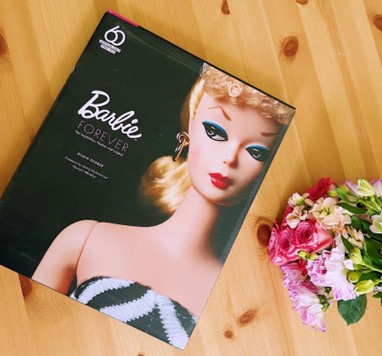 The Barbie movie has taken the world by storm as one of the most popular box office films of all-time, winning the record for highest-grossing opening weekend film for a female director. This is fitting, considering the empowering feminist themes woven throughout the movie. I won't give away any spoilers, but there are a few reasons why Barbie has been the movie to see this year, and how it's started a movement that reminds women to dream big and be whoever they want to be. A movement, full of pink of course, that is going to make Barbie the most popular Halloween costume of the year – yup, we're calling it already!
Halloween is the perfect time to tap into nostalgia and pop culture trends. Barbie's feminist reinvention has meant a lot to women who like to play dress up and embrace their more feminine sides. Leaning into this everyday is becoming more of a norm thanks to the movie's successful message, and a resurgence of bright pinks in addition to more fuchsia Valentino pink has popped up everywhere from busy city streets to the workplace. It's also a nice tie to Goodwill's mission to support local communities through empowered job training and resources. Each purchase you make at a Goodwill store goes directly to the organization's programming that helps incredible people reach their professional potential.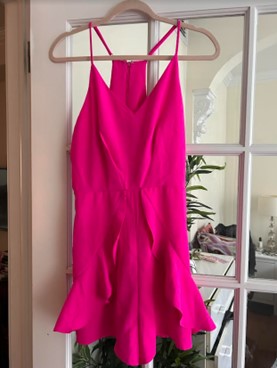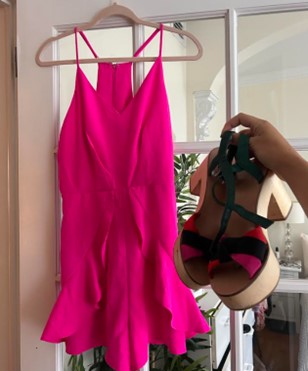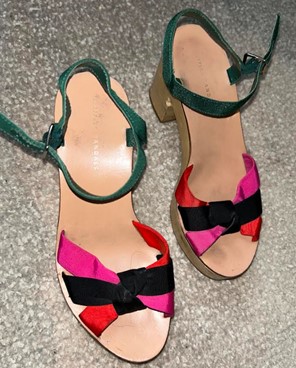 When it comes to finding the perfect Barbie Halloween costume, you can play up the trend even more. Goodwill has you covered with incredible second-hand and vintage finds for a fraction of retail price. Not only are some stores color-coordinated by the rack, which will make searching for the perfect outfit so easy, but there are some amazing luxury brands just waiting to be found.
Check out this outfit for Barbie costume inspiration – though if I'm being honest, this outfit has potential beyond just a costume. Catch me out to a fun girl dinner in the city in this!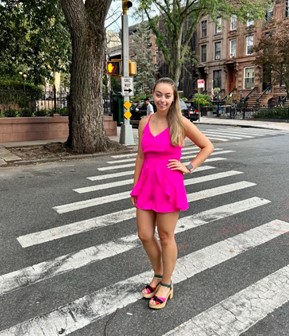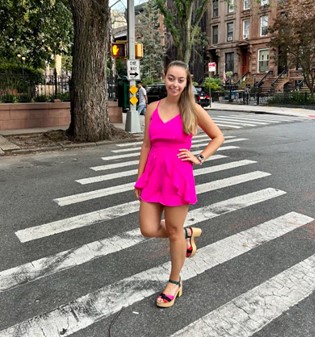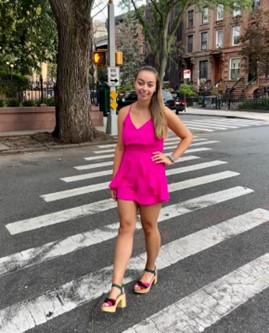 Over the years, I've had some pretty incredible luxury finds at Goodwill. This year was a big one for shoe finds as I came across two gorgeous pairs of Loeffler Randall heels in my size! What are the chances? The chunky wooden platform pair with satin and suede ribbons that matched the exact pink of my thrifted Do+Be romper are one of my favorites for a fun night out. The heels are also surprisingly comfortable to walk in. I got them for a steal at Goodwill for $14.99 when they retail closer to $400. The romper is more of a highlighter pink – perfect for the Barbie who likes to stand out in a crowd! I love the ruffles on it and how it looks like a true Barbie pairing with the high statement heels.
Pair a "dance the night away" worthy outfit with an on-theme book, and you're ready to win Halloween this year! Have some fun Barbie finds from your Goodwill shopping trips? We want to see them! Tag us on Instagram @goodwillintl.