Flannel shirts can bring up traditional fall memories and activities – like apple picking and leaf peeping. But there's more than one way to take advantage of wearing the popular fabric with a stylish new spin. Whether you're opting for a flannel trim jacket, accessory, dress or classic shirt, take some risks with it this fall to make the look your own.
There's a green, blue and grey patterned flannel in the "comfy clothes and athleisure wear" bin in my closet that I wear every season without fail. It used to be my grandfather's, so it has sentimental value to me in addition to being warm and cozy like most flannels are. The great thing about it, especially because it's a men's size, is that I can toss it over anything for a casual look – think leggings or jeans – but you can also dress it up more with some fun statement jewelry. I find myself reaching for this particular flannel when I'm looking for comfort and it doesn't disappoint.
One of the things I love the most about this material is how versatile it is.This makes it easy to turn into any type of outfit, and you can pretty much wear any type of shoe with it. For a more casual look, you can gravitate towards a soft, warm moccasin shoe or UGG type boot. To dress it up a bit more, pair it with dark wash denim and leather or vegan leather boots or booties. And since this is truly the most versatile material, to dress it up even more add some chunky sparkly jewelry and a pair of heels to complete your autumn glam look.
1. Hair Accessories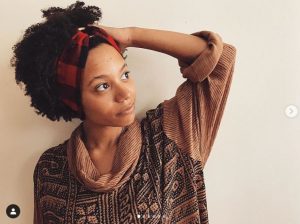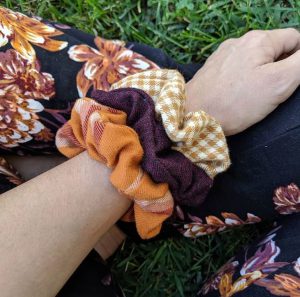 Photo 1: @kktex                            Photo 2: @thefairygodsisters
Two of the biggest hair trends right now are scrunchies and headbands. I'm loving that these looks are coming back in style and have definitely started partaking in them myself. If I'm being honest, I have been so impatiently waiting for headbands to come back into style for adults – I love a good headband! For a fun fall take, you can find flannel headbands and scrunchies, or even take an afternoon to DIY your own with pieces of a Goodwill®-sourced flannel shirt. Plus, instead of paying retail prices, you'll be getting a great deal while helping out others in your community too, just by shopping at Goodwill.
2. Oversized Flannel Shirt/Shirt Dress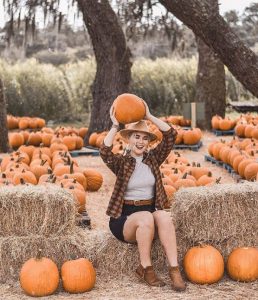 Photo 1: @inkinseyscloset           Photo 2: @peachfullychlo
It would be a truly shocking day to walk into a Goodwill store and not spot a cozy flannel shirt hanging on the rack. My sisters have found most of their coveted flannels at Goodwill and it's become a big college student wardrobe staple for them. Stock up on flannels this season and if you find a really oversize one in a color you like, just toss a big belt on it and wear it as a dress! Or if you're like me and your office is freezing – a flannel wrap like the one above is totally invaluable for keeping me warm throughout the year.
3. Flannel Skirt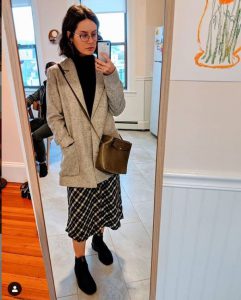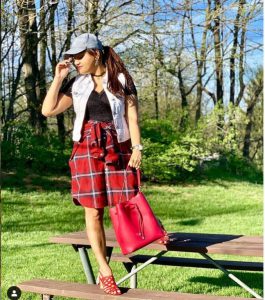 Photo 1: @lapersonne.verte          Photo 2: @thesassytriad
There's no easier way to dress up an outfit or a material than to wear a skirt. If you find a flannel skirt – or bonus points if you make your own – not only will you be warm and comfy but you'll be wearing a unique take on the fall look with the flannel patterned bottom and solid color top.