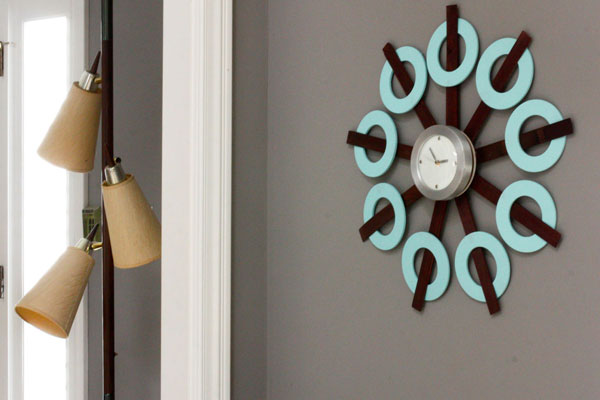 It's nearly impossible for me to go into my favorite Goodwill® stores and NOT go look at the clock shelf. I guess you could say it's become my latest obsession.  It's irresistible. There are so many ways to transform orphaned clocks into  reworked and restyled  fabulous, modern works of wall art. Besides the fact that your own space could benefit from a handmade mod clock, think of how popular you'd be with your friends and family when you start giving these away as your signature gifts!  You'll find oodles of donated clocks at Goodwill stores, as well as all kinds of other found objects to create truly unique, as well as interesting, decorative conversation pieces.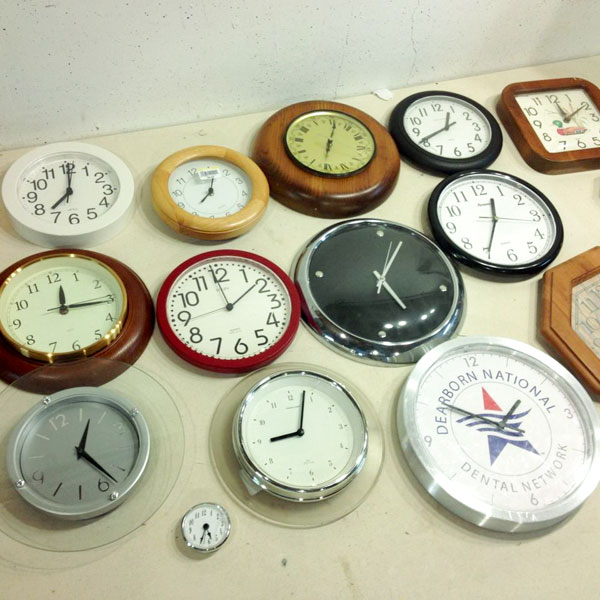 My favorite styles are the streamlined, modern clocks with smooth plastic frames. Also, the plainer the clock face, the better.  You may like the very kitschy clocks that make a humorous and quirky statement.   To create my mod clock here,  I only had to buy a package of budget friendly wood shims from the hardware store  and some floral circles from a hobby store. With stain, paint and some super strong two-part epoxy glue, what was once discarded has become a showstopper on our living room wall. I've been thinking about buying up enough knives, forks and spoons to paint and use instead of shims.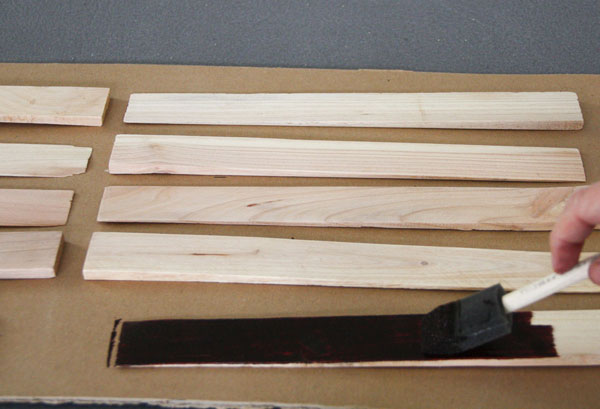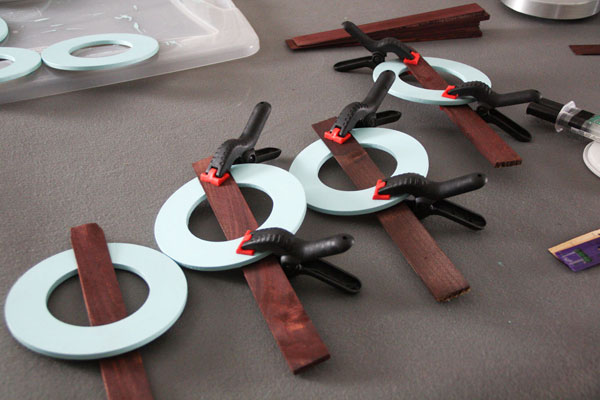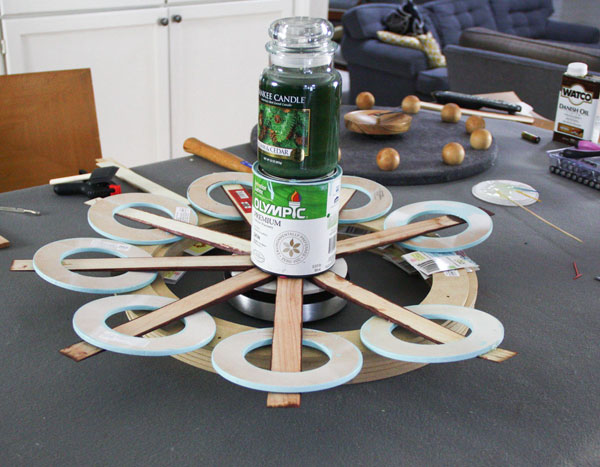 To really discover the best treasures at Goodwill stores, you need to regularly check out their inventory. Whenever I'm in the vicinity of one of my favorite locations, I just pull in and take a quick overview of what's new. There's a method to looking around, assessing and deciding what to get. If you're like me, you may end up buying things you don't end up using and you eventually take them back as a donation when you're in a purging phase.  Well, that's not the worst thing that could happen. By shopping and donating, you help provide job training and placement opportunities for individuals in your community.  Additionally, you're in good company—Goodwill has earned the trust and support of more than 74 million donors like you, in the US and Canada. We're all in this together and that's a good feeling.