Going into Goodwill is like walking into a plain white room that you get to decorate. The possibilities are as endless. But do you end up buying the same "you" look over and over again? What's the fun in that?
Goodwill is your discovery zone. Walk into it like you're ready to learn, and I promise you'll see new and different styles you didn't even think you'd be able to pull off, let alone buy and wear. Make yourself a blank slate and get creative, because Goodwill is the perfect place to try something new.
Blank slates can be intimidating, I get it. But I've devised a little formula to help you put together an outfit outside your comfort zone that you'd never have guessed would look so good.
Here it is: Color + Pattern + Texture + Shine.
BOOM!
They don't even need to be from four different pieces, as long as all elements of the formula exist somewhere in your outfit. The point of the formula is to create more dimension to what you wear.
Let's give it a try, shall we? Here are some pieces from my own Goodwill closet to help illustrate what I mean here.
Color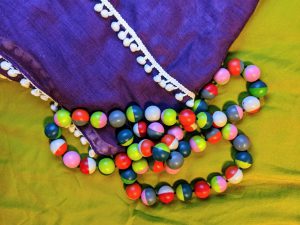 Be bold. Something bright never hurt anyone. And explore colors outside your comfort zone, if only just a touch here or there. An easy way to do this is with a pop of color on a scarf or necklace.
Pattern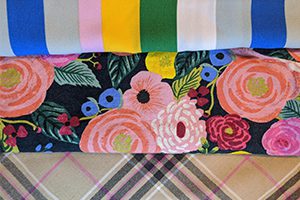 Animal print, plaid, floral, polka-dot, stripes– there are lots of classics, but also a lot of fun unique ones out there. Find one that makes you smile and don't be afraid to make it funky.
Texture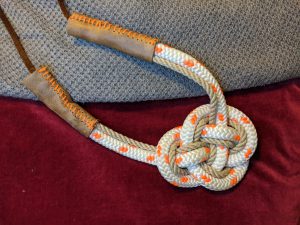 This might be the most underutilized of the formula. Texture can be pleats, tweed, faux fur, seersucker, velvet– anything that makes you want to reach out and touch it. It's the one that's easy to overlook, but also the one that can make a very casual outfit feel more pulled together and interesting.
Shine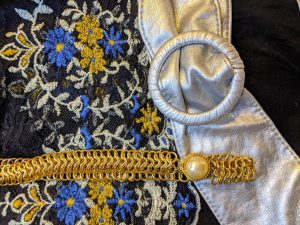 I get it, lots of us aren't "shine kind of people" but it's worth taking that extra step as a way to polish off your look. It could be a bold necklace, a metallic belt, or shimmery embroidery on a top. Whatever it is, it'll make your outfit feel brighter and well-rounded.
The best part of this formula is that Goodwill makes it easy to do, and to afford. Not only are you formulating a new look with new styles, you're formulating a sustainable way to feel and look great while helping your community. Goodwill cares about the community and the planet, and by shopping there, helping to make a bigger impact that goes far beyond a formula. Feel positive and make positive happen at your local Goodwill!