As we transition into the chillier months of the fall and winter seasons, it's a great time to get creative with our thrifting. Check out these three fantastic ways you can keep your fashion fresh during the colder months, especially as we continue to persevere through the pandemic.
1. Find Items That Tell a Story

From embroidery to fabric, the clothes that you buy can tell an interesting story. Often when we shop during the fall and winter months, we look  for the warmest items. While you're warming up, however, you can still find things that tell a story and spark a conversation. As you thrift, take a step back and look for pieces that are both interesting and enjoyable. The meaning of the clothing you wear and what it means to you can make any outfit warmer.
2. Find Items That Pop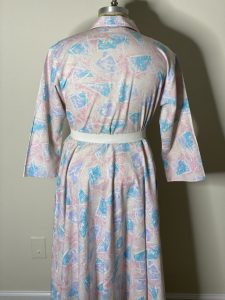 Next, look for pops of color for your cold-weather wardrobe. The uniform of the fall and winter is often muted and reserved. But if the clothing you choose has a pop of color, it can make your outfit feel warmer, more tied together, and more unique. Pops of color, if effectively thought out, can transform an entire outfit and give it a new life.
3. Find Items with Shape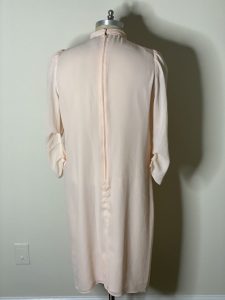 Finally, playing with shape can enhance the outfits you thrift this  season. Shapes such as circles, lines, polka dots, squares, and geometric patterns can transform any outfit. Especially when paired with heels and boots, shapes can make outfits feel more streamlined and thought out.
So what are you waiting for? Check out what's new at your local Goodwill and experiment with the story, color and shapes in your wardrobe.
---
This blog post is adapted from Goodwill of Greater Washington's Finding Your Good blog. Read the original post here.